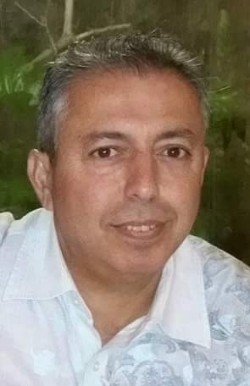 …
 Mr. Vahram Sert  (1967-2018)




1st Year REQUIEM SERVICE

Vahram Sert (1967 – 2018)
(Born in Kayseri on August 6, 1967
and
Passed away in Los Angeles, on June 13, 2018)
Former member of  OIA Aghtamar Folk Dance Group.
1st Year REQUIEM SERVICE:
ON SUNDAY , June 9, 2019  AT 2:00 PM
Oakwood Memorial Park
22601 Lassen St. Chatsworth, CA 91311
Survived by,
His widow: Mrs. Sevan Sert
His sons: Daniel Sert and Nicholas Sert
His family:
Mrs. Gulizar Sert
Mr. Zadik Sert and Family
Mr. and Mrs. Danaci and Family
Mr. and Mrs. Onar and Family
Mrs. Panosyan and Family
Mr. Eddie Sert and Miss. Debbie Sert
Ms. Beyhan Vartanian and Miss. Selin Vartanian
Dear friends and extended families
Contact: Serli Tasci 818-298-9896    
..