Պոլսոյ Պատրիարքական Աթոռի 85-րդ գահակալը

Join OIA Family as we celebrate and welcome 2020 !!!!




We all have choices and my personal choice is to be at our community home and to have good food , good music and most importantly good friends and family around on New Year's Eve !!!




Please call one of our organizing board members listed on the flyer for reservations ….
Unique Art Exhibition
On Sunday, Dec 15, 2019  at 5 – 9 PM
at OIA

 .
.
.
MARK M. KOSKER
Dr. Mark M. Kosker, is a well-known chiropractor and Naturopath, practicing full time since 1990 in Toluca Lake. 
Dr. Kosker was born and baptized at St. Gregory Church as Krikor Lusoveric in Kayseri.  He was one of eight children from a father who survived as an orphan as a result of the Ottoman Turkish Massacre in Sivas.  He grew up listening to sad, unjustified atrocities to innocent Armenians during the Genocide.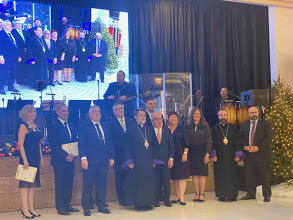 Event Date: Dec 5, 2019
Poker Night

Event Date: Nov 23, 2019
We were honored to host distinguished scholars

 We were honored to host distinguished scholars led by Dr. Uğur Ümit Üngör ( Utrecht University ) ( Genocide and mass violence ) , as well as Dr. Mehmet Polatel ( confiscation , destruction and 'abandoned properties ' ) and PhD candidate Ayşenur Korkmaz ( thesis : Armenian Genocide survivors in their new homelands in the Caucasus ) . It was a very engaging and productive discussion with all three currently visiting scholars at the USC Shoah Institute and we will certainly invite them back to lecture at our larger format events .
Edvin Minassian, Esq.
Event Date: Nov 13, 2019
A Musical Evening at OIA
Event Date: Nov 3, 2019
A wonderful lecture by Dr. Ümit Kurt
It was a wonderful lecture by Dr. Ümit Kurt ; we thank everyone who made the time and joined us on a Sunday evening and we especially thank Prof . Kurt for his thorough scholarship and his academic attention to the crucial sub field of perpetrators , their motivations and biographies .(Edvin E. Minassian, Esq)
Event Date: Oct. 26, 2019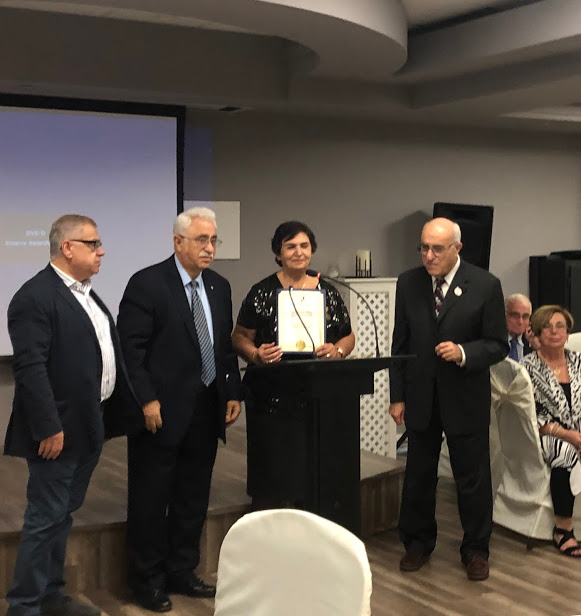 ՄԵԾԱՐԱՆՔԻ ԵՐԵԿՈՅ
Ի պատիւ
ՕՐԴ. ՄԱՔՐՈՒՀԻ ՊԻՒՅԻՒՔՅԱԿՈԲԵԱՆի
և ՊՈԼՍՈՅ ՏԱՏԵԱՆ ՎԱՐԺԱՐԱՆԻ
Հիմնադրութեան 175 ամեակ
Event Date: Oct. 25, 2019
.
We truly enjoyed the wonderful play by Director / Playwright Aram Kouyoumdjian . Strongly recommend it to anyone who has not seen it. It was also very nice to meet the talented actors who performed superbly and present them flowers on behalf of the OIA .
Edvin E. Minassian, Esq.
.
OIA New Phone Number: (818) 342 2551
.
Our Mission
OIA is a non profit public benefit corporation organized for  charitable, educational, cultural  and  literary  purposes.  OIA  sponsors and facilitates programs that are aimed to foster the Armenian spirit, traditions and culture with the aim  to preserve and enhance Armenian life  in order to  ensure the survival of the Armenian Nation. Specifically, OIA promotes education through scholarships as well as a variety of  programs designed  to educate the youth and adults in the history, culture and heritage of the Armenian Nation in general; the rich heritage and the memory of the Constantinople  Armenian culture in particular.OIA  takes part in social action, fundraising and related community activities in synergy with other Armenian organizations to maintain a vibrant community that preserves the Armenian identity in Los Angeles and beyond.