…
OIA OFFICE NEW PHONE NUMBER
(747) 244 9298
…
…
E V E N T       V I D E O
You are invited to a Zoom webinar.
Date Time: May 27, 2020 06:00 PM Pacific Time (US and Canada)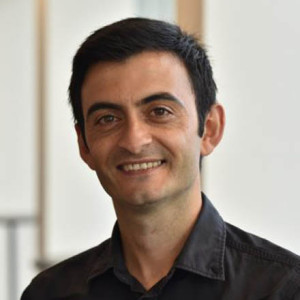 Mehmet Polatel, Ph.D. Lectures on "Confiscation and Destruction: The Young Turk Seizure of Armenian Property"
 Organized by:
 Tekeyan Cultural Association
 co-sponsored by
AGBU Western District,
Armenian Assembly of America,
Armenian Council of America,
Armenian Rights Council of America,
Armenian Society of Los Angeles,
Nor Serount Armenian Cultural Association,
and
 Organization of Istanbul Armenians
 This virtual lecture by Dr. Mehmet Polatel focuses on the Young Turks' expropriation and destruction of Armenian properties.
Dr. Polatel is currently a Junior Postdoctoral Research Fellow at the USC Shoah Foundation Center for Advanced Genocide Research in Los Angeles. He received his Ph.D. degree from Bogazici University in Istanbul with his dissertation centered on the emergence and transformation of the Armenian land question in the late Ottoman Empire. Prior to receiving his Ph.D., he earned a B.A. in International Relations from Middle East Technical University in Ankara in 2007, and an M.A. in Comparative Studies in History and Society from Koç University in Istanbul in 2009. After receiving his Ph.D., he was awarded a Manoogian Postdoctoral Fellowship in Armenian Studies at the University of Michigan, Ann Arbor. Dr. Polatel's research interests focus on state-society relations, socioeconomic history, the Armenian Genocide, and the dispossession of Armenians. He is the co-author a book with Uğur Ü. Üngör entitled "Confiscation and Destruction: Young Turk Seizure of Armenian Properties" (Bloomsbury, 2011). In addition, Dr. Polatel has published several articles and book chapters on the Hamidian Massacres, the land question, and the Armenian Genocide.
——————————————————
…
…
1st YEAR REQUIEM SERVICE:

Mr.  Kevork Artinyan (Istanbul 1927 – Los Angeles 2019)
( Member of Gomidas Choir)
…
…
 We remember our beloved Onnig Balyan. (1935-2015)
Today we remember our beloved Onnig Balyan , our dear Onnig Ahparig , whom we lost shortly after celebrating his 80th birthday , five years ago today .
A brilliant soccer star in his youth , one of the visionary founders of OIA back in 1976 , a righteous man of action his entire life a true soldier for the nation , who was always an honest , steady , reliable advisor to us , the younger generations who try to carry the baton as to the best of their abilities ..
On the occasion of his birthday , we think of Onnig Ahparig of blessed memory who is sorely missed and never forgotten !! May he continue to Rest In Peace in Heaven !!!!
Edvin Minassian Esq.
Chairman of OIA Board of Trustees
.
 …
 Upcoming talk with Dr. Umit Kurt Via Zoom,
Sunday, June 7, 2020
Friends,
We hope everyone is safe and healthy in this difficult times.
Our monthly lectures were interrupted due to the global pandemic and after a long silence we will be going live online via Zoom.
We hope you can join us on Sunday June 7, 2020, 4PM ( Eastern Time, ( 1PM- Pacific Time).
Dr. Umit Kurt Research Fellow, Polonsky, Academy Van Leer Jerusalem Institute, will be presenting a talk
"Armenians and Kurds in the Late Ottoman Empire: A social History"
A discussion of a new publication.
The event is collaborated with Ararat-Eskijian Museum (AEM) and NAASR.
You have the option of attending on Zoom or via livestream on YouTube.
LIVE ON ZOOM (REGISTRATION REQUIRED) and U-TUBE registration link:
RegistrationLink:  
https://us02web.zoom.us/webinar/register/WN_8oyON80TS-CI6Gl-5z5OJg
YouTube Link:  https://www.youtube.com/c/ArmenianStudies
..