..
Fire and Evacuations

Announcements.
–
Dear Members and Friends ,
We have been monitoring with deep sadness the devastating fire and evacuations of families from their homes due to the Saddleridge Fire .
OIA Center will be open to All , our doors will be open to Everyone to gather and we are making all necessary arrangements for a safe place of temporary refuge  , sleeping bags , water , coffee , refreshments . We will also provide information updates from public officials , including local City Councilman John Lee .
In solidarity with and praying  for the safety of you and your families .
And
service of a hot meal / food ( based upon availability ) which can be consumed at oia or taken home
ORGANIZATION OF ISTANBUL ARMENIANS
————————
Խոր ցաւով կը հետեւինք Սէտլրիճի աւերիչ հրդեհին եւ անոր պատճառով իրենց բնակարաններէն տուժած ընտանիքներու տեղահանումները:
Պոլսահայ Միութեան Կեդրոնը բաց պիտի ըլլայ Բոլորին համար, մեր դռները բաց պիտի ըլլան Իւրաքանչիւրին և մենք պիտի ընենք բոլոր անհրաժեշտ կարգադրութիւնները՝ ժամանակաւոր ապաստարանի,

sleeping bag 

եր

ու

,, ջուրի, սուրճի եւ զովացուցիչներու:
Մենք նաև կը տրամադրենք տեղեկատուութեան վերջին նորութիւնները պետական պաշտօնեաներէն, ներառեալ տեղական Քաղաքային Խորհուրդի անդամ՝ Ճան Լի:
Միասնակամութեամբ և աղօթելով ձեր եւ ձեր ընտանիքներուն ապահովութեան համար:
Նաեւ, Սպասարկում՝ տաք կերակուրի/ուտելիքներու (մատչելիութեան հիման վրայ) զոր կարելի է ունենալ կամ տանիլ տուն:
ՊՈԼՍԱՀԱՅ ՄԻՈՒԹԻՒՆ
.
———
OIA New Phone Number: (818) 345 2551
.

It was our great honor to host , share a meal with and listen to a very informative lecture by our very dear Kerabaydzar Archbishop Levon Zekiyan
By Edvin Erdi Minassian, Esq
.
ՄԵԾԱՐԱՆՔԻ ԵՐԵԿՈՅ
  Ի պատիւ

ՕՐԴ. ՄԱՔՐՈՒՀԻ ՊԻՒՅԻՒՔՅԱԿՈԲԵԱՆի
Նախկին ուսուցչուհի՝ Տատեան Վարժարանի
Նախկին Փոխ-խմբագրապետուհի՝ «Մարմարա» օրաթերթի
Խմբագրապետուհի՝ Ս. Փրկիչ Պարբերաթերթի
.
OIA Group Night at "CONSTANTINOPLE" Play
October 25, 2019 at 8:00 PM
..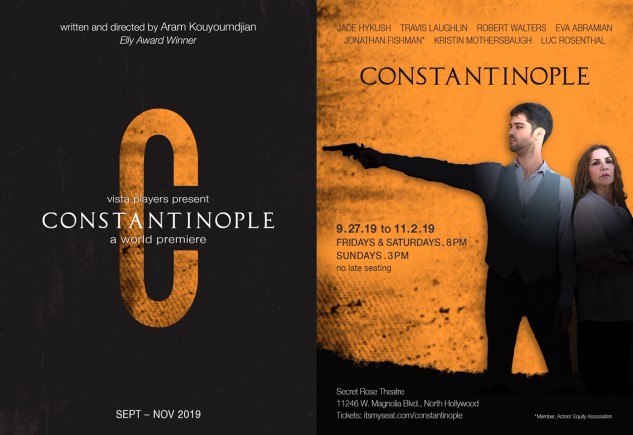 New in L.A. theater: The struggles of women, as seen through the Armenian genocide
————————-
Antep 1915 By Dr. Umit Kurt
(Book Presentation)

————————-
————————————————–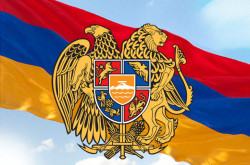 …
The 28th Anniversary
of the Independence of Armenia
…
….
.
OIA Dadrian Outstanding Genocide Scholar Award 2019
Ceremony
OIA Center, Winnetka CA.
.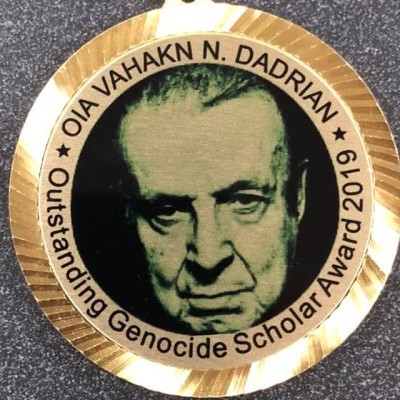 Congratulations to Prof Taner Akcam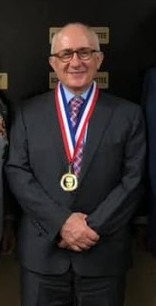 OPEN LETTER OF GRATITUDE TO THE ORGANIZATION OF ISTANBUL ARMENIANS—OIA —
By Garo B. Ghazarian Click.
……..
Հայտնի ցեղասպանագետ Վահագն Դադրյանի հոգեհանգստի արարողությունը – Requiem service of famous expert on genocide studies Vahagn Dadryan


The Special Memorial Tribute Event shall take place on Sunday , September 15th, 2019 at 6 p.m. at the OIA Center, "Kurian Terrace" .

Celebration of the Life of
Prof. Vahakn N. Dadrian
n honor of Professor Vahakn N. Dadrian, the Ararat-Eskijian Museum, in collaboration with the National Association for Armenian Studies and Research (NAASR) and the Organization of Istanbul Armenians (OIS), is organizing a "Celebration of Life" event to be held on Saturday, August 17, 2019, at the Deukmejian Community Center at the Ararat Home of Los Angeles,at 4:00PM. Professor Vahakn N. Dadrian, who passed away on August 2, 2019, was the preeminent scholar of the Armenian Genocide and was instrumental in establishing the larger field of genocide studies. His extensive research and scholarly work, which included the publication of numerous books and articles in academic journals as well as lectures in various academic, social and political venues, were transformative and resulted in greater international recognition of the Armenian Genocide. As a world-renowned authority on the subject, his contribution to humanity through the understanding of genocide has been invaluable.
.
OIA New Phone Number: (818) 345 2551
.
Our Mission
OIA is a non profit public benefit corporation organized for  charitable, educational, cultural  and  literary  purposes.  OIA  sponsors and facilitates programs that are aimed to foster the Armenian spirit, traditions and culture with the aim  to preserve and enhance Armenian life  in order to  ensure the survival of the Armenian Nation. Specifically, OIA promotes education through scholarships as well as a variety of  programs designed  to educate the youth and adults in the history, culture and heritage of the Armenian Nation in general; the rich heritage and the memory of the Constantinople  Armenian culture in particular.OIA  takes part in social action, fundraising and related community activities in synergy with other Armenian organizations to maintain a vibrant community that preserves the Armenian identity in Los Angeles and beyond.