.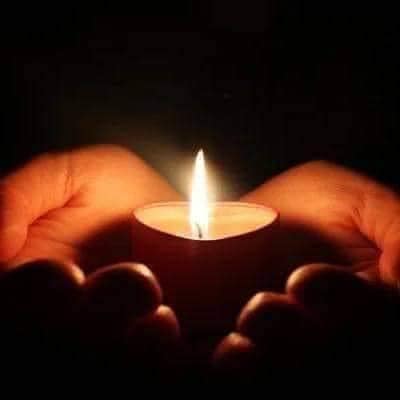 2
Լույս և խաղաղություն անմեղ զոհերի
հոգիներին
…
The Latest Video  "Vakifli koy " (After last earthquake)

———

…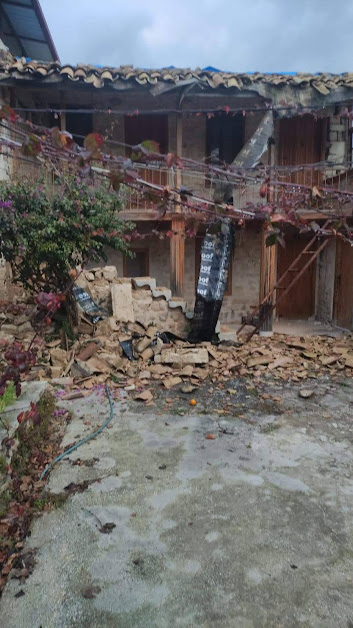 .
 ………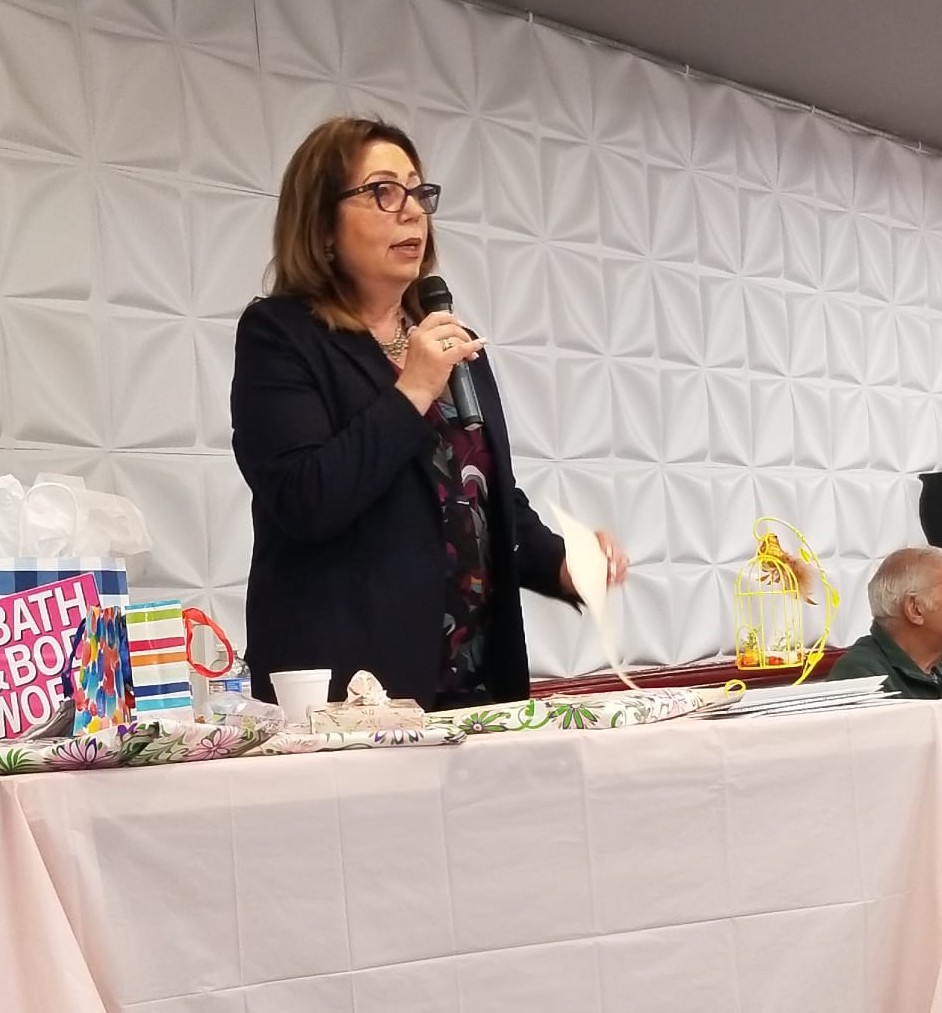 ՅԱՋՈՂ ԸՆՏԱՆԵԿԱՆ ԳԻՇԵՐ ՄԸ
 ՊՈԼՍԱՀԱՅ ՄԻՈՒԹԵԱՆ ՄԷՋ
          Գրի  առաւ՝ Մարիէթ Օհանէս
Հինգշաբթի, Մարտ 23, 2023ին, կազմակերպութեամբ Պոլսահայ Միութեան Մշակութային Յանձնախումբին, տեղի ունեցաւ այս տարուան երրորդ Ընտանեկան գիշերը գլխաւոր ճաշատեսակ ըլլալով՝ «Պրանզինօ» ձուկը:
 …
ՏՈՔԹ. ԱՐԹՕ ԷՐՍԱՆ ԽԱՉԵՐԵԱՆԻ 

ՄԵԾԱՐԱՆՔԻ ԵՐԵԿՈՅ ԵՒ ՄԻՋԻՆՔԻ ՃԱՇ

 ՊՈԼՍԱՀԱՅ ՄԻՈՒԹԵԱՆ ՄԷՋ (video)
********************************************************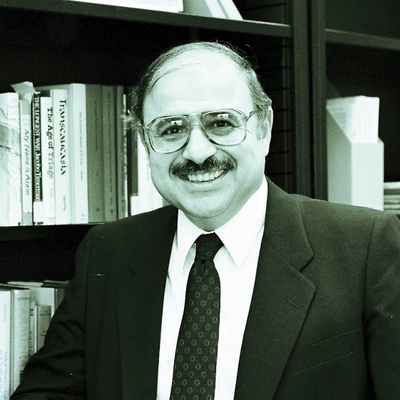 A S B A R E Z
Ոչ Եւս Է Հայագէտ Դոկտ. Տենիս Փափազեան
Միշիկընի համալսարանի Տիրպորնի մասնաճիւղին մէջ գործող Հայկական ուսումնասիրութիւններու կեդրոնը կը տեղեկացնէ, թէ իր մահկանացուն կնքած է կեդրոնի հիմնադիրը եւ առաջին վարիչը՝ դոկտ. Տենիս Փափազեան։
Դոկտ. Փափազեանի ջանքերով կարելի եղած էր 1985ին հիմնադրել հայագիտական նշեալ կեդրոնը, Եդուարդ եւ Հելէն Մարտիկեաններու եւ «Վարդանի Ասպետներ»ու նիւթական աջակցութեամբ: Դոկտ. Փափազեան հանգստեան կոչուած էր 2006ին։
Ան նաեւ երկար տարներ եղած էր Հայագիտական ուսմանց ընկերակցութեան (SAS) նախագահը եւ գանձապահը ու խմբագրած էր ընկերակցութեան պարբերաթերթին 6-11րդ թիւերը։
Դոկտ. Տենիս Փափազեան նաեւ հեղինակած է յուշագրական՝ From My Life and Thought: Reflections on an Armenian-American Journey

 հատորը։
Veteran Academician Dr. Dennis Papazian Passes Away
Dr. Dennis Richard Papazian, 91, passed away peacefully on Thursday, March 16, 2023 after a brief illness. Born the youngest of four children in Augusta, Georgia to Armenian parents from Istanbul, Turkey, Dennis lived a life of devotion and service to his community, church, and nation. His family moved to Detroit, Michigan in the mid 1940s to join a growing
…………
..

ՄՏԵՐՄԻԿ ԸՆԴՈՒՆԵԼՈՒԹԻՒՆ ՈՒ ԶՐՈՅՑ
Մեծ հաճոյքը ունեցանք վայելելու Պոլսաբնակ շնորհալի հայուհի Գարոլին
Սարըպոյաճեան Մամիկոնեանի ներկայութիւնը Պոլսահայ Միութեան
Երդիքին Տակ Հինգշաբթի, Փետրուար 9, 2023ին Լոս Անճելըս այցելութեան
առիթով
…………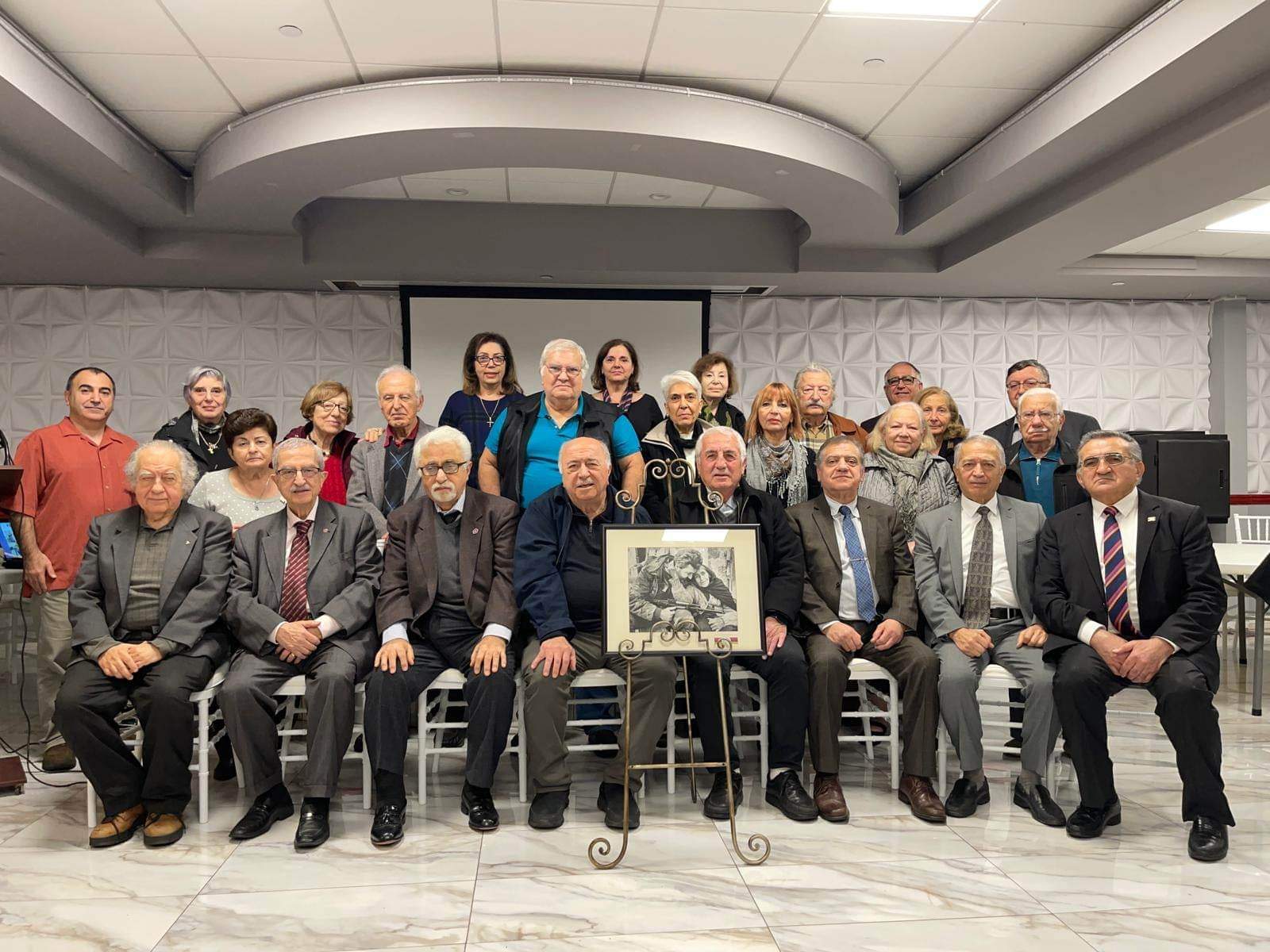 ՀՈԳԵՀԱՆԳԻՍՏ, ՄՈՄԱՎԱՌՈՒԹԻՒՆ ԵՒ ՈԳԵԿՈՉՈՒՄ ՈՂԲԱՑԵԱԼ ՍԱՐԳԻՍ ՀԱՑՊԱՆԵԱՆԻ 5ՐԴ ՏԱՐԵԼԻՔՑԻՆ ԱՌԹԻՒ 
.

CONSUL GENERAL IN LOS ANGELES AMBASSADOR ARMEN BAIBOURTIAN MET WITH THE REPRESENTATIVES OF THE EXECUTIVE COMMITTEE OF THE ORGANIZATION OF ISTANBUL ARMENIANS (OIA) IN LOS ANGELES.
GLENDALE – On March 17, Consul General of Armenia in Los Angeles Ambassador Armen Baibourtian met with the representatives of the Executive Committee of the Organization of Istanbul Armenians, headed by Chairman Mark Kosker. The meeting was held at the Consulate General, during which issues concerning the Armenian community in California were discussed, as well as the situation developed in the aftermath of the Azerbaijani instigated war against Artsakh.
The interlocutors touched upon the humanitarian crisis in Artsakh after the war and the avenues of the humanitarian assistance efforts that are provided by the Armenian community in California. Moreover, the interlocutors also discussed the modalities of cooperation between the Consulate General of Armenia and the Organization of Istanbul Armenians.
The meeting was attended by Edgar Grigoryan, Counselor of the Consulate General, Edi Sarafoglu, Vice Chairman of the Executive Committee of the Organization of Istanbul Armenians, and Talin Sarafoglu, Adviser to the Executive Committee.
———————————-
ՀՀ ԳԼԽԱՎՈՐ ՀՅՈՒՊԱՏՈՍ, ԴԵՍՊԱՆ ԱՐՄԵՆ ԲԱՅԲՈՒՐՅԴԱՆԸ ՀԱՆԴԻՊԵՑ ԼՈՍ ԱՆՋԵԼԵՍԻ ՊՈԼՍԱՀԱՅ ՄԻՈՒԹՅԱՆ ՂԵԿԱՎԱՐ ՄԱՐՄՆԻ ՆԵՐԿԱՅԱՑՈՒՑԻՉՆԵՐԻ ՀԵՏ
ԳԼԵՆԴԵՅԼ – Մարտի 17-ԻՆ Լոս Անջելեսում ՀՀ գլխավոր հյուպատոս, արտակարգ և լիազոր դեսպան Արմեն Բայբուրդյանը հանդիպեց Լոս Անջելեսի Պոլսահայ միության գործադիր մարմնի ղեկավար կազմի ներկայացուցիչների հետ՝ ատենապետ Մարկ Կոսկերի գլխավորությամբ։ ՀՀ գլխավոր հյուպատոսությում կայացած հանդիպմանը քննարկվեցին Կալիֆորնիայի հայ համայնքին հուզող օրակարգային հարցեր, ինչպես նաև Արցախի դեմ Ադրբեջանի հրահրած պատերազմից հետո ստեղծված իրավիճակը։ Անդրադարձ եղավ նաև պատերազմից հետո Արցախում ստեղծված մարդասիրական ճգնաժամին և կալիֆորնիահայ համայնքի ջանքերով մարդասիրական աջակցության հատկացման ուղղություններին։ Հանդիպման մասնակիցները խոսեցին նաև ՀՀ գլխավոր հյուպատոսության և Պոլսահայ միության միջև գործակցության ուղղությունների մասին։
Հանդիպմանը մասնակցեցին ՀՀ գլխավոր հյուպատոսության խորհրդական Էդգար Գրիգորյանը, Լոս Անջելեսի Պոլսահայ միության գործադիր մարմնի փոխատենապետ Էդի Սարաֆօղլուն և գործադիր մարմնի խորհրդական Թալին Սարաֆօղլուն։
..
 .
What's Next?:
Armenian Genocide Restitution
in the Post-Recognition Era
—————————————–
The Promise Armenian Institute at UCLA,
and
 present the first-ever conference pertaining to the Armenian Genocide and Restitution. This conference is co-sponsored b
Saturday, March 25, 2023
8:45 AM – 5:00 PM (Pacific Time)
Mong Learning Center (Engineering VI Building)
404 Westwood Plaza
Los Angeles, CA 90095
————————————————
Click here to register for in-person attendance.
Click here to register for Zoom attendance. 
————————————–
Schedule
08:00 – 08:45 Registration & Coffee
08:45 – 09:00 Welcoming Remarks
Taner Akçam

, Ann Karagozian, Stanley Goldman, Marc Mamigonian
09:00 – 09:20 Introduction
Taner Akçam
09:20 – 10:45  Interview with Amb. Stuart Eizenstat:
How Can Holocaust Restitution Serve as a Model? (pre-recorded)
  In Conversation: Amb. Eizenstat and Michael Bazyler
10:45 – 11:00  Coffee Break
11:00 – 12:15  Panel 1: Lessons from Armenian Genocide Litigation
Moderator: Marc Mamigonian
Panelists: Madison King, Rajika Shah, Karnig Kerkonian, Thaddeus Stauber
12:15 – 01:30  Lunch Break (Free Lunch)
01:30 – 02:45  Panel 2: Armenian Genocide Looted Art
Moderator: Michael Bazyler
Panelists: Andrew Curry, Ani Avagyan, Alex Herman, Heghnar Watenpaugh
02:45 – 03:00 Coffee Break
03:00 – 04:15  Panel 3: U.S. Armenian Genocide Policy Post-Recognition
Moderator: Rajika Shah
Discussants: Armen Hovannisian, Kate Mackintosh
Panelists: Lee Boyd, Mayo Moran
04:15 – 05:00  Closing Reception
———–
 .
 

Community 


Funeral and Requiem Service
 2222222222
 …
Dear OIA Members
Due to Mailbox vandalism in our area.
Starting  Jan 01, 2022
We are changing  our mailing address to:
ORGANIZATION OF ISTANBUL ARMENIANS
7655 Winnetka Ave. PO BOX # 3497
Winnetka. CA 91306-2677
.
..