Paying our respects during the 40 day period of mourning . —
at
Organization of Istanbul Armenians (OIA).
Քառասնօրեայ սուգի ընթացքին մեր յարգանի տուրքը մատուցանելով
ՀԱՆԳԻՍՏ Ն.Ա.Տ. ՄԵՍՐՈՊ ՍՐԲ. ԱՐՔԵՊԻՍԿՈՊՈՍԻ ԵՐԱՆԱՇՆՈՐՀ ՊԱՏՐԻԱՐՔԻՆ ՀԱՅՈՑ ԹՈՒՐՔԻՈՅ
..
 ..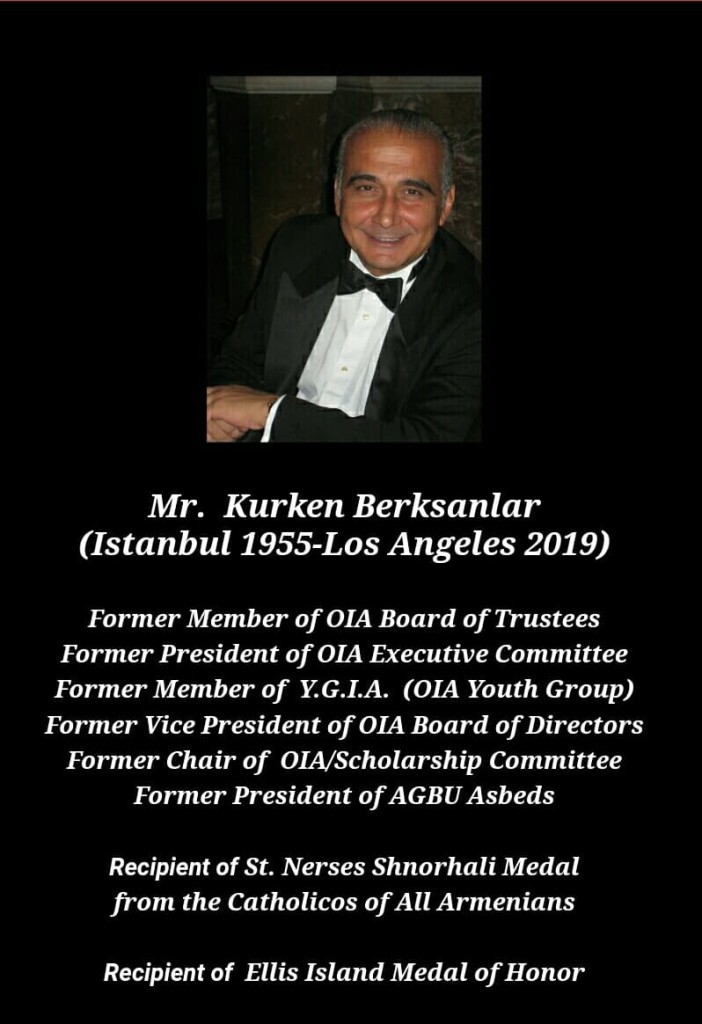 ..
..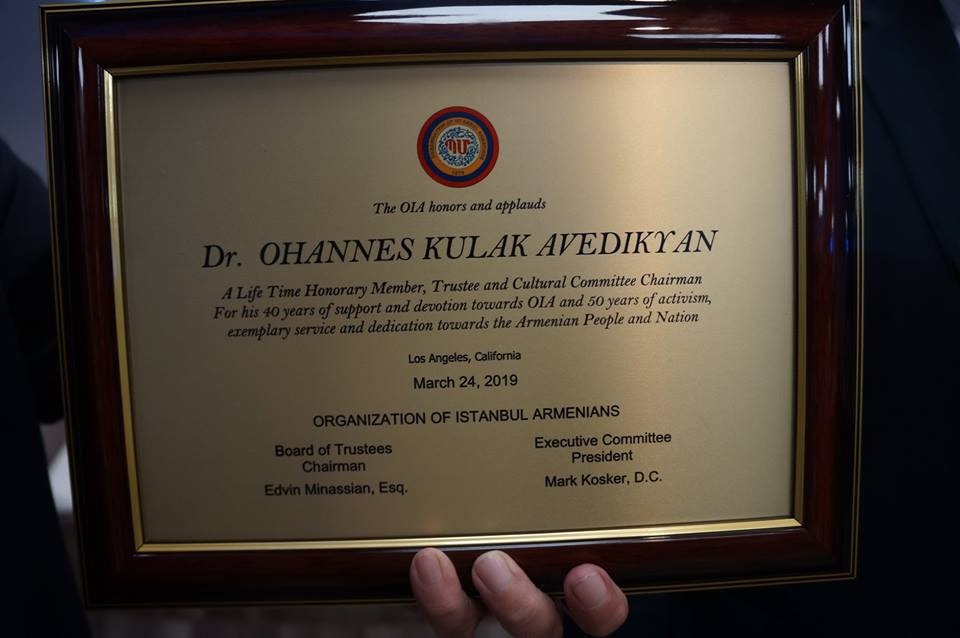 Informal Round Table Discussion With RAFFI HERMON ARAKS
Dr. Ohannes Kulak Avedikyan's 40th Years Service at OIA. (2019 03 24)
 An Evening With Prof Taner Akcam at Armenian Society of Los Angeles
Honoring Dr. Ohannes Kulak Avedikyan
U P C O M I N G    E V E N T S
….
…..
Our Mission

OIA is a non profit public benefit corporation organized for  charitable, educational, cultural  and  literary  purposes.  OIA  sponsors and facilitates programs that are aimed to foster the Armenian spirit, traditions and culture with the aim  to preserve and enhance Armenian life  in order to  ensure the survival of the Armenian Nation. Specifically, OIA promotes education through scholarships as well as a variety of  programs designed  to educate the youth and adults in the history, culture and heritage of the Armenian Nation in general; the rich heritage and the memory of the Constantinople  Armenian culture in particular.OIA  takes part in social action, fundraising and related community activities in synergy with other Armenian organizations to maintain a vibrant community that preserves the Armenian identity in Los Angeles and beyond.