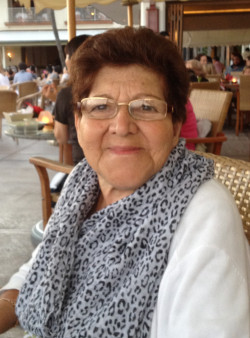 …..
Mrs. 

SAKE SUZAN JAMAGOCYAN (1926-2019)
 Funeral Announcement.
–
…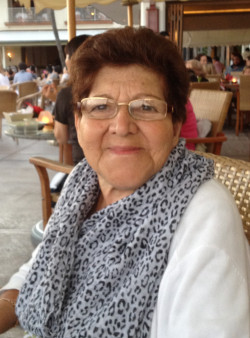 Mrs. SAKE SUZAN JAMAGOCYAN  (1926-2019)
Survived By, 
HER CHILDREN:
Mr. VARUJAN JAMAGOCYAN
Mr.& Mrs. VAHAN & JULIE JAMAGOCYAN
HER GRANDCHILDREN: AZAD & SANDRIN
Miss. IVA JAMAGOCYAN
HER SISTER: Mrs. AGAVNI NISANYAN
HER NEPHEW AREK & MINE NISANYAN & NOREN
EXTENDED FAMILIES:
KRIKORIAN, SINANIAN, SETRAKYAN, MIRZAGANYAN
ABA, BAGDASARYAN, BASMADJIAN, HAYRABETIAN
                 
Dear friends and extended families
………
Funeral Services will be held 
On Wednesday, June 5, 2019 at 10:00 AM
St. Leon Armenian Cathedral
3325 N Glenoaks Blvd, Burbank, CA 91504
Followed by Forest Lawn-Hollywood Hills
6300 Forest lawn Dr.
Los Angeles ,CA 90068
Following the service at the cemetery,
a memorial luncheon shall be served
at the Phoenicia Restaurant
343 N Central Ave, Glendale, CA 91203
.

It is the wish of the family that in Lieu of Flowers,
Donations in her memory be made to:
Organization of Istanbul Armenians
Contact: 

Mr. VARUJAN JAMAGOCYAN (818) 298 6988
…….
 
On behalf of the Organization of Istanbul Armenians Board of Trustees, Executive,  OIA Mekhitarian Alum. Comm.
and all the committees, we convey our heartfelt condolences to
 Mr. VARUJAN JAMAGOCYAN
Mr.& Mrs. VAHAN & JULIE JAMAGOCYAN
HER GRANDCHILDREN: AZAD & SANDRIN
Miss. IVA JAMAGOCYAN
Her  family, relatives and friends.
Praying for her departed soul