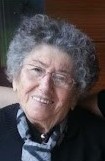 .
Passing News of


Mrs. 

TAKUHI VOLKAN APRAHAMYAN 




       

  (1927-2019)
..
It is with great sadness 
that we announce the passing of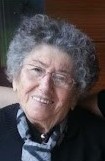 TAKUHI VOLKAN APRAHAMYAN
(1927-2019)
(Distinguished, esteemed and decades long teacher at Esayan Armenian School In Istanbul)
On behalf of the Organization of Istanbul Armenians Board of Trustees, Executive and all the committees, we convey our heartfelt condolences
to
Dr. & Mrs. Harutyun & Ilda Eran
Mr. & Mrs. Mirican & Ani Guregian 
Family, Relatives and Friends.
Praying for his departed soul.
Funeral details will be announced shortly.
…