OIA WEEKLY  –  R E M I N D E R (  Oct 19, 2017 ) 
U P D A T E – Sibil Concert in LA – (OIA-HAMAZKAYIN)
Interview with Sibil & Andre at OIA Oct 16, 2018 (click)
---
Published on Oct 18, 2017
---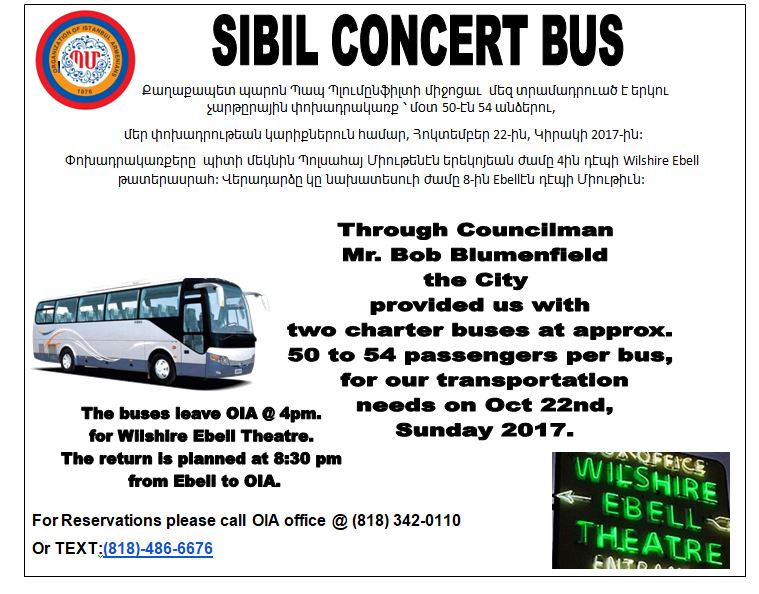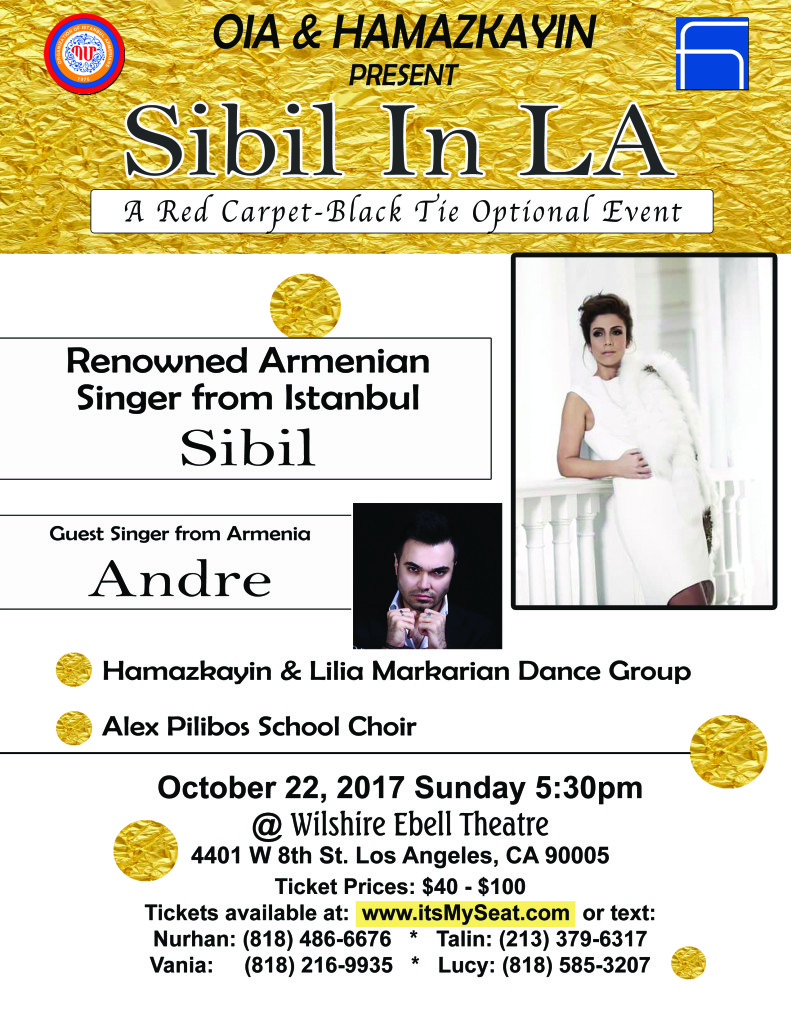 Alin Donigian's Book Presentation .
| | | |
| --- | --- | --- |
| ………………………………….…………… | | ……………………………. |
---
Community Events 

Voices of the Armenian Genocide at USC Shoah Foundation
Glendale CA Please join us on Thursday, October 26, 2017, at 7:30 pm, for a presentation on USC Shoah Foundation resources pertaining to Armenian Genocide education at Glendale's Downtown Central Library Auditorium, 222 East Harvard Street. Admission is free. Library visitors receive 3 hours FREE parking across the street at The Market Place parking structure with validation at the service desk.
USC Shoah Foundation – The Institute for Visual History and Education is dedicated to overcoming prejudice, intolerance, and hatred – and the suffering they cause – through the educational use of the Institute's testimonies. The Institute currently has over 54,000 testimonies recorded in 40 languages in 63 countries that allow us to see the faces and hear the voices of those who witnessed history. The first of the Armenian testimonies were integrated into the Visual History Archive in April 2015, coinciding with the 100-year anniversary of the onset of those atrocities. For this collection, USC Shoah Foundation partnered with the late Dr. J. Michael Hagopian, who filmed all the interviews. The partnership includes Hagopian's wife Antoinette and the Armenian Film Foundation.
Sedda Antekelian is the Armenian Education and Outreach Specialist at the USC Shoah Foundation. She will present USC Shoah Foundation's resources pertaining to Armenian Genocide education available on the educational website of IWitness, and she will also discuss the Education Department's goals for the 2017-2018 school years.
Manuk Avedikyan is the Program Officer, Armenian Genocide Collection at the USC Shoah Foundation. He will introduce the USC Shoah Foundation from its establishment till now, and will discuss the process of integration of the Armenian Film Foundation and the Armenian Genocide testimony collections.
For more information contact: Elizabeth Grigorian, Armenian Outreach Coordinator, Downtown Glendale Library, Arts & Culture Department egrigorian@glendaleca.gov or (818) 548-3288.
---
---
---
Join us for yet another journey into the diverse universe of
independent cinema celebrating the 20th successful year
of
the Arpa International Film Festival on November 3-5, 2017 at the Egyptian Theatre in Hollywood.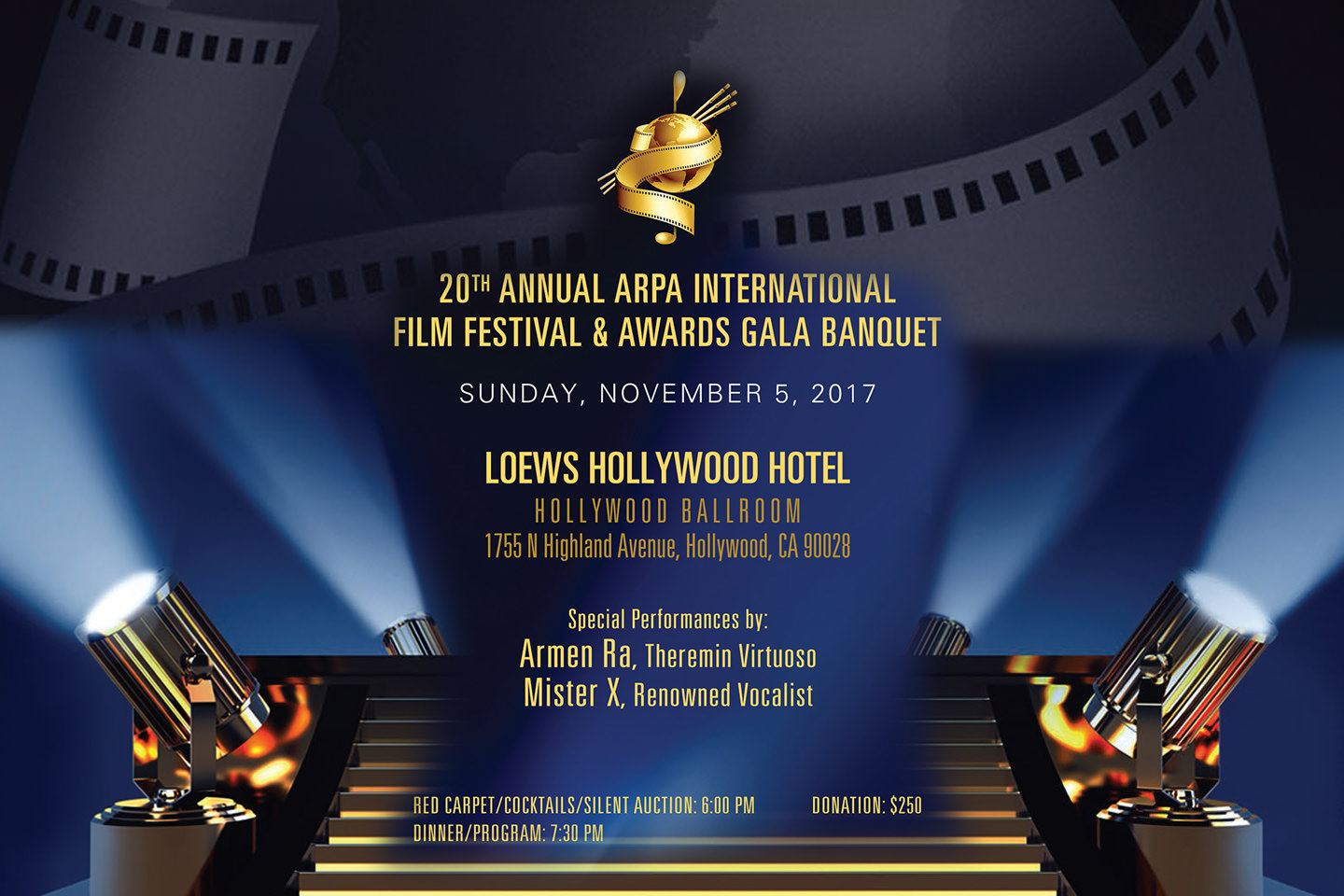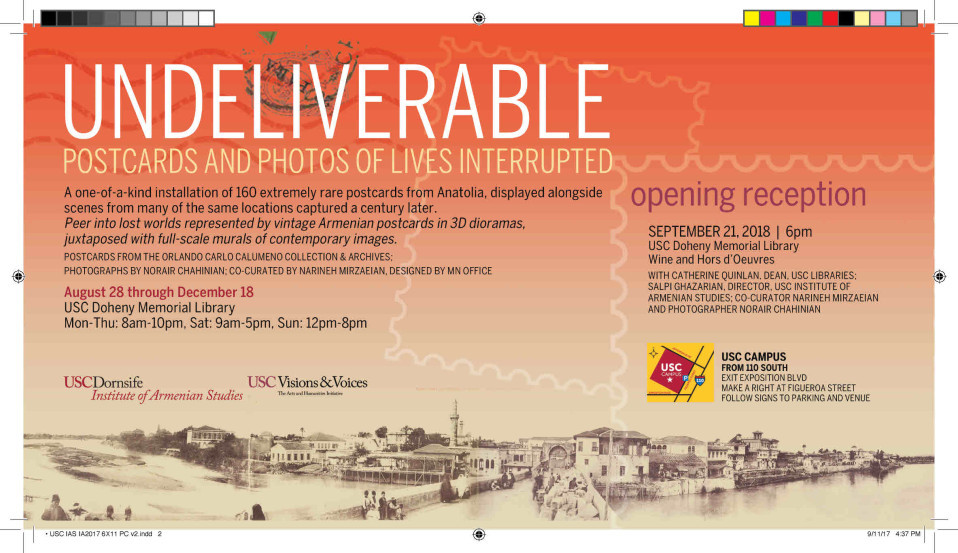 INNOVATE ARMENIA: A full day of thought-provoking, fast-paced talks, headlined by brothers: Washington Post columnist David Ignatius and Harvard Business Review editor Adi Ignatius, and Head of UNHCR Iraq Refugee Operations Hovig Etyemezian. An open-air stage where the music never stops. A dozen intriguing innovators sharing insights that run the gamut from coding to robotics and maker spaces. Interactive experiences in chess-strategy and wine-making. A unique installation of vintage Anatolian postcards interlaced with mind-bending contemporary imagery. All of this on September 23 at USC Campus.