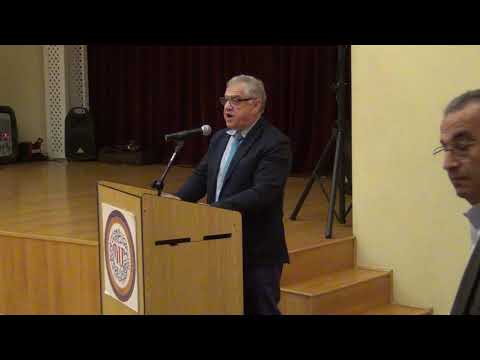 —
 Thanksgiving 2017 Opening Remarks Dr Mark Kosker
———
At our traditional Thanksgiving Dinner , It was a great honor to recognize our dear Garbis Arslanyan for his generous support and financial contributions to the OIA which he dedicated to the memory his beloved friend , our dear Onnig Balyan Ahparig , one of the original founders of OIA back in 1976 .
———

It was also a great pleasure to recognize and present her OIA pin to 
Zar Hacikian
 for her years of service to the OIA in various capacities including Cultural And Esayan Alumni Committees as well as the Tivan of the General Assembly as recording secretary . 
Congrats
 !!