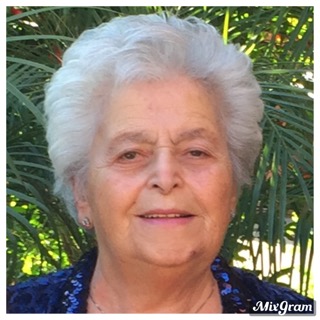 …
Mrs. Vehanus Gozumyan (1924-2020)
 Funeral Announcement.
…
Mrs. Vehanus Gozumyan (1924-2020)
Survived By, 
Mr & Mrs Jirayr and Osanna Dagdevirenel
Mr & Mrs Stepan and Nadia Gozumian and their son Daron Gozumian
(Stepan: Former Member of OIA Disiplinary Committee)
Mr & Mrs Ohannes and Karolin Kurkcuoglu and their children Sasha and Mirey Kurkcuoglu
(Karolin: OIA Member of Ladies Auxilary Committee)
Mr & Mrs Vahe and Isil Dagdevirenel and their children Liana and Nikol Dagdevirenel (Istanbul Turkey)
Mr & Mrs  Garen Esq. and Sonya Gozumian and their children Vahan and Arev Gozumian 
Extended Families:
Urun, Danielian, Mangioglu, Somuncuyan, Parunyan, Karakaya, Goral, Manjikian, Horozyan and Nalbantkazaroglu families 
Dear friends and extended families
Funeral Service will be held
on February 8, 2020 at 1:30 PM
at St. Leon Cathedral
 3325 N Glenoaks Blvd. Burbank, CA 91504
Followed by Internment Service
at Forest Lawn Hollywood Hills
6300 Forest Lawn Dr. Los Angeles, CA 90068
Following the service
A Giragnamut shall be held at
St. Leon Cathedral Hall
.
It is the wish of the family that in Lieu of Flowers,
Donations in her memory be made to:
Organization of Istanbul Armenians
Contact: Mr.
Stepan  Gozumian (213) 999 1950
…….
On behalf of the Organization of Istanbul Armenians Board of Trustees,
Executive,  and all the committees, we convey our heartfelt condolences to
 Mr & Mrs Jirayr and Osanna Dagdevirenel
Mr & Mrs Stepan and Nadia Gozumian
Mr & Mrs Ohannes and Karolin Kurkcuoglu
Mr& Mrs. Vahe and Armaveni Urun
Ms.Sinorik Urun
Her  family, relatives and friends.
Praying for her departed soul
—  follow on Twitter | like on Facebook | forward to a friend
————————