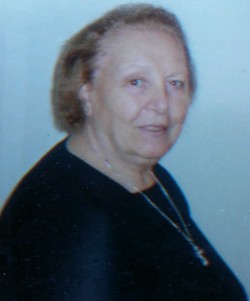 ….
Mrs. Mayram G. Hacikoglu (1933

-2018)
Funeral Announcements.
……..
( Sivas 1933 – Los Angeles 2018 )
Survived By,

Her Husband: Mr. Arakil Hacikoglu
Funeral Services will be held on
On Monday, July 2, 2018 at 11: a.m.
St. Kevork Armenian  Apostolic Church
1434 Kenneth Road.  Glendale CA 91201
——
Followed by
Forest Lawn Hollywood Hills
6300 Forest Lawn Drive, Los Angeles 90068
——
Regency Restaurant
401 West Colorado St. Glendale CA 91204
.
It is the wish of the family that in Lieu of Flowers,
Donations in her memory be made to:
Organization of Istanbul Armenians
Contact: Sarkis Hacikian  (818) 445 6519
.
On behalf of the Organization of Istanbul Armenians Board of Trustees,
Executive,  and all the committees, we convey our heartfelt condolences to
Mr. Arakil Hacikoglu
Her  family, relatives and friends.
Praying for her departed soul.
—–