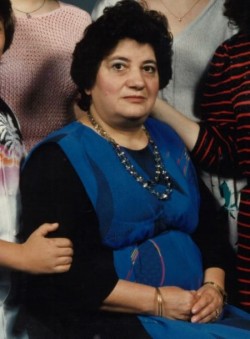 …
Mrs.  

Maryam Dido 

(1934-2020) 


 Funeral Announcement.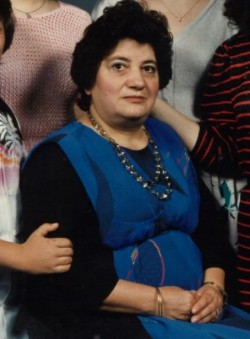 Mrs.  Maryam Dido 
(dznyal Temelsiz)
(Oct. 1,  1934   Akdagmadeni, Yozgat – 1
May 15, 2020  Atlanta Georgia  USA)
Survived By,

Her Daughter: Recep & Selvin Gezgin
Her Daughter: Kevork & Luiz Terziyan
Her Son: Jan Dido
Her grandchildren: Alishan Gezgin, Diran Terziyan, Aneesa Gezgin, Jasmine Dido, Jaden Dido
Her brother in Law: Bedros & Hripsime Dido
Dido, Temelsiz, Gezgin, Terziyan, Yesayan, Sahinyan, Hancilar ve Partogyan ve Hampartzumyan Families.


               
Dear friends and extended families
………
Funeral Services will be held 
On Wednesday, May 20th,2020 at 1 PM
Floral Hills Funeral Home
3150 Lawrenceville Highway
Tucker GA 30084
——
Followed by Internment Service
       on Wednesday, May 20th, 2020 at 3:30 pm
Arlington Memorial Park
                 201 Mount Vernon Highway
                 Sandy Springs, GA 30328
 
.
It is the wish of the family that in Lieu of Flowers,
Donations in her memory be made to:
Organization of Istanbul Armenians
Contact:  Mrs. Selvin Gezgin  (678) 464 8250
…….
On behalf of the Organization of Istanbul Armenians Board of Trustees,
Executive,  and all the committees, we convey our heartfelt condolences to
 Her Daughter: Recep & Selvin Gezgin
Her Daughter: Kevork & Luiz Terziyan
Her Son: Jan Dido
Her  family, relatives and friends.
Praying for her departed soul
—  follow on Twitter | like on Facebook | forward to a friend