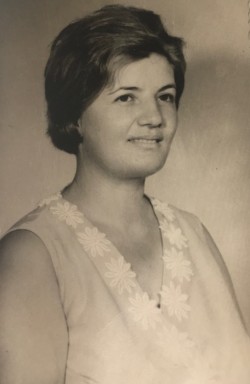 …
  Mrs. Hamest Celik(1932-2019) 


40th  DAY REQUIEM SERVICE

Mrs. Hamest Celik
(Zara 1932 – Los Angeles 2019)
40th  DAY REQUIEM SERVICE:
 On Sunday August 11. 2019 at 2:00 PM
Cypress Forest Lawn Christian Chapel
4471 Lincoln Ave.  Cypress , Ca. 90630
Survived By,
*
M/M.  Kacin & Jan Celik
M/M.  Sahak & Vartuhi Tuna
(Sahak Tuna is a former Chairman of OIA/Getronagan Alumni Comm.)
Mr. Murat Celik
M/M.  Avedis & Miranda Tuna
M/M.  Saro &  Shila  Tuna
Mr. Alexsander Celik
Mr. Andrew Celik
Mr. Adam Celik
M/M. Kirkor & Filor Celik
M/M. Dikran & Hermine Celik
M/M. Avedis & Verkin Olgun
M/M. Nisan & Juliet Celik
Ms. Vartuhi Demirci
M/M.  Ertunç Demirci  & children
M/M.  Demirci  & children
M/M.  Anna Demirci & children
M/M.   Camgozoglu  & children
M/M.  Aksahin  & children
Also, Celik, Gagosian, Celikian, Demirci, Taylor, Tuna, Olgun, Asikian,  Chakarian, Karakash, Cubukcu, Arevyan and Kamar Families.
 Dear friends and extended families
 Information provided by Mr. Kacin Celik (213) 509 0971
…