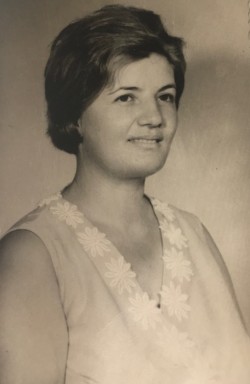 …
Mrs. Hamest Celik (1932-2019)
 Funeral Announcement.
Mrs. Hamest Celik
(Zara 1932 – Los Angeles 2019)
Survived By,
M/M.  Kacin & Jan Celik
M/M.  Sahak & Vartuhi Tuna
(Sahak Tuna is a former Chairman of OIA/Getronagan Alumni Comm.)
Mr. Murat Celik
M/M.  Avedis & Miranda Tuna and Children
M/M.  Saro &  Shila  Tuna and Children
Mr. Alexsander Celik
Mr. Andrew Celik
Mr. Adam Celik
M/M. Kirkor & Filor Celik
M/M. Dikran & Hermine Celik
M/M. Avedis & Verkin Olgun
M/M. Nisan & Juliet Celik
Ms. Vartuhi Demirci
M/M.  Ertunç Demirci  & children
M/M.  Demirci  & children
M/M.  Anna Demirci & children
M/M.   Camgozoglu  & children
M/M.  Aksahin  & children
Also, Celik, Gagosian, Celikian, Demirci, Taylor, Tuna, Olgun, Asikian,  Chakarian, Karakash, Cubukcu, Arevyan and Kamar Families.
  

 

Dear friends and extended families
………
Funeral Services will be held 
On  Thursday July 11. 2019 at 11:30 AM
Cypress Forest Lawn Christian Chapel
4471 Lincoln Ave.  Cypress , Ca. 90630
.
It is the wish of the family that in Lieu of Flowers,
Donations in her memory be made to:
Organization of Istanbul Armenians
Information provided by Mr. Kacin Celik (213) 509 0971
…….
On behalf of the Organization of Istanbul Armenians Board of Trustees,
Executive,  and all the committees, we convey our heartfelt condolences to
M/M.  Kacin & Jan Celik
M/M.  Sahak & Vartuhi Tuna
Mr. Murat Celik
M/M Parunak & Silva Celikian
Mr. Levon & Belinda  Celikian
M/M . Herman & Dikris Celikian
 Also all Relatives and Friends
 Her  family, relatives and friends.
Praying for her departed soul
–