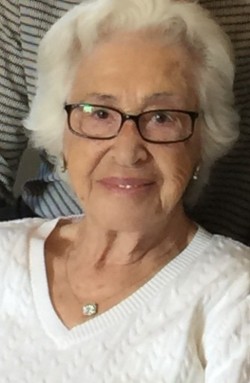 …
Mrs

. 

Annik N Anush (1925-2020)
 Funeral Announcement.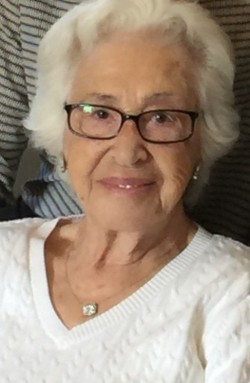 Annik N Anush
(Nov. 15, 1925 Samatya, Istanbul –
May 16, 2020 Los Angeles, CA)
Survived By,

Her Daughter: Irma and Hachik Madilian
Her Daughter: Silva Kosedag
Her Grandsons: Aret and Beatrice (France),
Ari and Corina, 
Kamer Kosedag
Her Great Grandchildren: Arielle, Aedan, Oliver, Sasha and Julian.
Madilian, Kosedag, Nazlioglu, Cerah,
Zerunyan (Canada), Limon and Valantin
( France) Families,
Dear friends and extended families.
………
Funeral Services will be held 
On Tuesday, May 26, 2020 at 11:00 am
Inglewood Cemetery
——
"Under the current circumstances,
we would like to limit attendance to family only.
Thanks for your understanding."
.
It is the wish of the family that in Lieu of Flowers,
Donations in her memory be made to:
Organization of Istanbul Armenians
Contact: Mrs. Irma Madilian
…….
On behalf of the Organization of Istanbul Armenians Board of Trustees,
Executive,  and all the committees, we convey our heartfelt condolences to
 Her Daughter: Irma and Hachik Madilian
Her Daughter: Silva Kosedag
Her family, relatives, and friends.
Praying for her departed soul
—  follow on Twitter | like on Facebook | forward to a friend