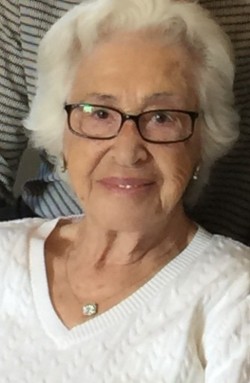 …
  Mrs. Annik N Anush (1925-2020)
40th  DAY REQUIEM SERVICE

Annik N Anush
(Nov. 15, 1925 Samatya, Istanbul –
May 16, 2020 Los Angeles, CA)
Survived By,
Her Daughter: Irma and Hachik Madilian
Her Daughter: Silva Kosedag
Her Grandsons: Aret and Beatrice (France),
Ari and Corina, 
Kamer Kosedag
Her Great Grandchildren: Arielle, Aedan, Oliver, Sasha and Julian.
Madilian, Kosedag, Nazlioglu, Cerah,
Zerunyan (Canada), Limon and Valantin
( France) Families,
Dear friends and extended families.
Contact: Mrs. Irma Madilian
..