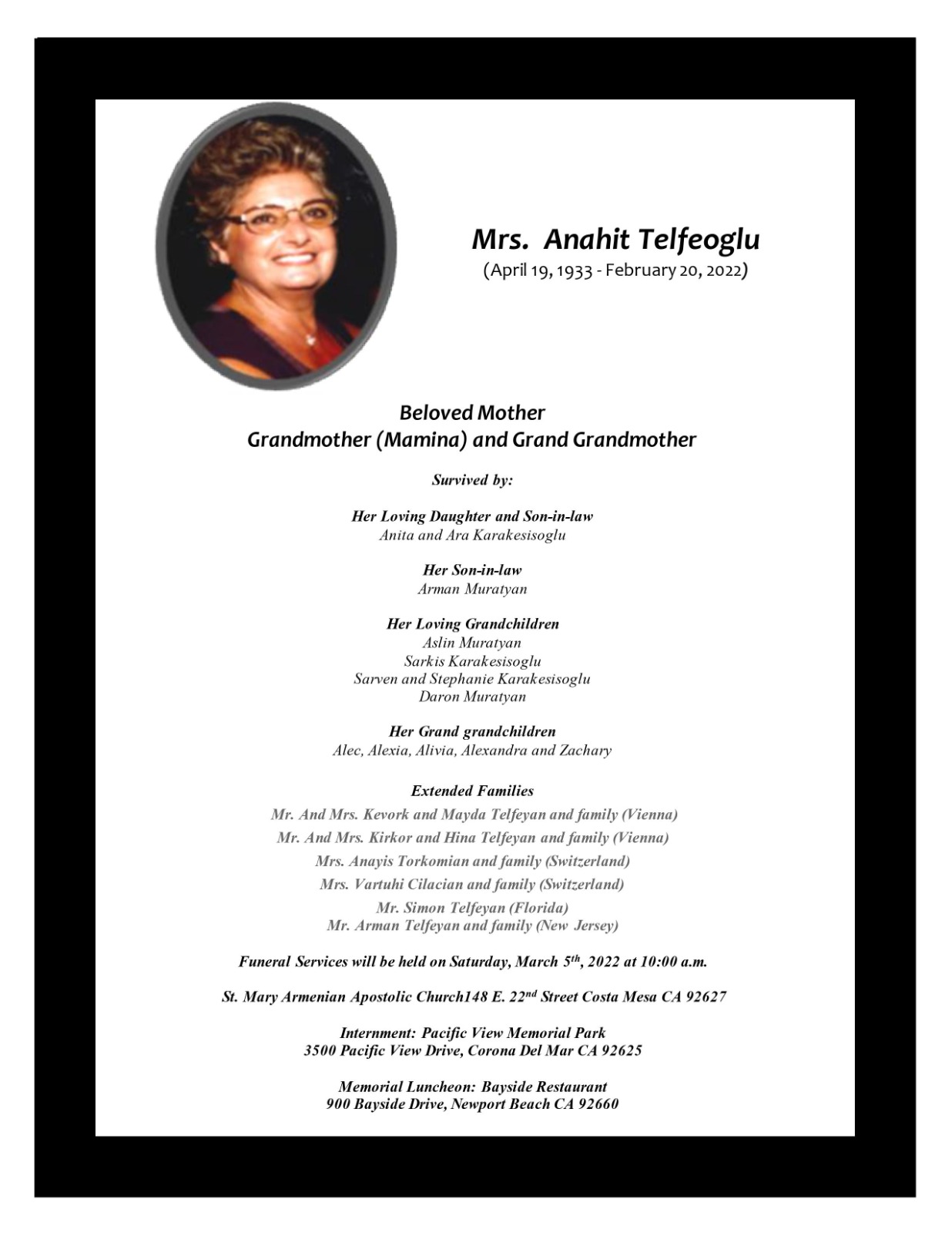 …
Mrs. Anahit Telfeoglu (1933 – 2022)


 Funeral Announcement.
.
It is the wish of the family that in Lieu of Flowers,
Donations in her memory be made to:
Organization of Istanbul Armenians
Or
St. Mary Armenian Church
Contact: 
 Anita (714) 231 8662
…….
On behalf of the Organization of Istanbul Armenians Board of Trustees,
Executive,  and all the committees, we convey our heartfelt condolences to:
Mr. & Mrs. Anita and Ara Karakesisoglu
 Mr. Arman Muratyan
Her  family, relatives and friends.
Praying for her departed soul.