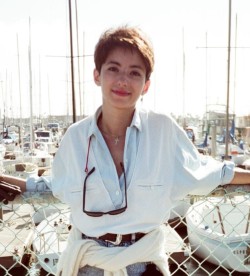 …
Mrs. Agavni Ani Artinyan Apamyan. 




(1963-2019)


 Funeral Announcement.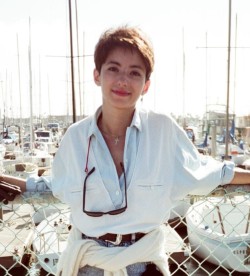 Mrs. Agavni Ani Artinyan Apamyan.
(May 19, 1963 – July 9,2019)
 Former Dance instructor of OIA/Aghtamar Folk Dance Group
Former Member of Gomidas Choir.
Former Member of Maral Music and Dance Ens. (Istanbul)
Survived By, 
Her Husband: Mr. Merujan  Nuran Apamyan
 Her Brother: Mr.  Aved  and Teri & Dino Artinyan
Her Parents In-law: Hagop Retik & Susan Apamyan
Her Sister & Brother in-law: Celine & William Malone
Extended Relatives: Terziyan Family ,Niksaroglu Family, Bagci Family ,Khacaturyan Family, Karatepeyan Family,Papazyan Family and Camicyan Family
    Dear friends and extended families
………
 Funeral Services will be held
On Thursday,  July 18,2019 at 10:30 A.M.
at St. Peter Armenian Apostolic Church
17231 Sherman Way, Van Nuys, CA 91406
Following church service at Hollywood Hills Forest Lawn
6300 Forest Lawn Dr. Los Angeles 90068.
Memorial Luncheon will follow at 1:00 PM
at Regency Banquet Hall
401 W. Colorado Blvd Glendale Ca 91204.
.
It is the wish of the family that in Lieu of Flowers,
Donations in her memory be made to:
Organization of Istanbul Armenians
Ararat Home of Los Angeles
Friends of Armenia
St. Peter Armenian Apostolic Church

Contact: Mr. Aved Artinyan
…….
On behalf of the Organization of Istanbul Armenians Board of Trustees,
Executive,  and all the committees, we convey our heartfelt condolences to
 Her Husband: Mr. Merujan Nuran Apamyan
 Her Brother: Mr.  Aved  and Teri & Dino Artinyan
Her  family, relatives and friends.
Praying for her departed soul
–