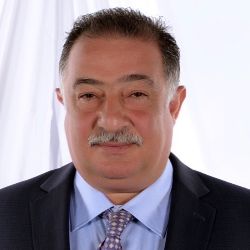 …
Mr.   Vahe Kazar  (1966-2023)


 Funeral Announcement.–
Mr.   Vahe Kazar
(Istanbul – Turkey 1966 – Los Angeles-USA  2023)
Survived by
His wife— Mrs. Aylin Kazar
His daughter—Miss Ashley Kazar
His parents—Mr & Mrs Harityun & Lilyan Kazar
His sister—Mr & Mrs Herman & Alin Cicekci
Their children
Mr & Mrs Bryan & Natalie Isagholian
Miss Linda Cicekci
His mother in law—Ms Nevin Atlas
His sister in law—Mr & Mrs Christopher & Aslin Bavoukian
Their children
Alexander & Olivia
Extended  Families
Sar, Kuyumcuyan, Maggi, Parsekyan, Bogosyan, Dagdevirenel, Atlas, Cicekci
………
Funeral Services will be held 
On Monday , January 30, 2023 at 9:30 AM
at St. Peter Armenian Apostolic Church
17231 Sherman Way, Van Nuys, CA 91406
——
Followed by Internment Services 
at Oakwood Memorial Park
22601 Lassen St. Chatsworth, CA. 91311
Please wear masks and keep social distancing.
( State and LA County Health Regulations
to be strictly enforced )
.
It is the wish of the family that in Lieu of Flowers,
Donations in his memory be made to:
Organization of Istanbul Armenians
(pay online) to OIA.
or


Friends of Armenia
Contact:  Mrs. Aylin Kazar  (818) 634 2416
…….
On behalf of the Organization of Istanbul Armenians Board of Trustees,
Executive,  and all the committees, we convey our heartfelt condolences to:
 Mrs. Aylin Kazar
 Miss. Ashley Kazar
Mr & Mrs Harityun & Lilyan Kazar
Ms Nevin Atlas
His family, relatives and friends.
Praying for his departed soul.