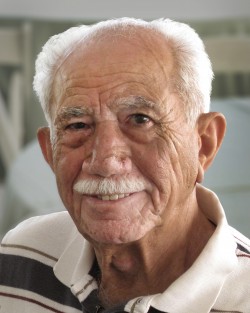 …
  Mr. 

Taniyel Cakmak

 

(1924-2021

)


40th  DAY REQUIEM SERVICE

Mr. 

Taniyel Cakmak

 

(1924-2021

)
40th Day Requiem  Services will be held
On Sunday , Aug. 8, 2021 at 1:30 PM
                      22601 Lassen Street, Chatsworth, Ca. 91311 
Please wear masks and keep social distancing.
( State and LA County Health Regulations
to be strictly enforced )
Survived By,
His Son Berc Cakmak,
His daughter & son in law Gulbenk & Nadia Movsesian,
(Mr. Gulbenk Movsesian: Former Member of OIA Board of Directors.)
(Mrs. Nadia Movseian: Former Member Of
OIA Ladies Auxilary  Committee.)
Grandson & his wife Daniel & Lucy Movsesian and their children Ava-Mari, Juliana-Grace ,
His granddaughter & her husband Sona & Artack Baroyan and their children Charles-Krikor, Michael-Taniyel.
Also The Adarian, Cakmak, Cakmakian, Kusaksizyan, Karaoghlanian, Dimatos, Aksu, Movsesian, Ozbagdat, Sebouhian, Hagopian, Nagir, Yessayan, Besiktasliyan, Agdayan Families
Dear friends and extended families
Contact:  Mrs. Nadia Movsesian  (626) 391 – 3818
..