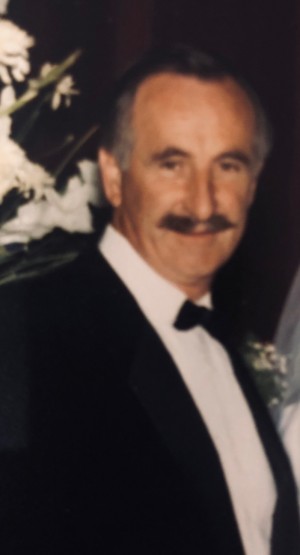 …
   Mr. Simon  (Karoglu) Karian
1st Year  REQUIEM SERVICE

Mr. Simon (Karoglu)  Karian
Born in Zara November 1, 1940 –
Passed  away in Los Angeles on February 23, 2022
A dearly loved husband, father, and grandfather
1st Year Requiem  Services will be held
On Sunday ,  Feb, 26, 2023 at 2:00 PM
at Rose Hills Memorial Park
3888 S. Workman Mill Road  Whittier, CA 90601
Directions to Gravesite
Enter Workman Mill Rd  Gate 1
follow the road until Sycamore Lake
Turn left on the first street
after you pass the lake, which is called Shoreline Lawn,
Park on the street as the gravesite will be on the left side
Please wear masks and keep social distancing.
( State and LA County Health Regulations
to be strictly enforced )
Survived By, 
 His loving wife of 55 years:
Mrs. Mari Karian
Cherished by his daughters, son-in-laws, and grandchildren.
Daughter: Tania & Hagop Kasakian and children, Sassoun, Vatché, and Tatiana 
(Mrs. Tania was, Former Member of  OIA Ladies Auxiliary)
Daughter: Irma & Michael Baronian and children, Timmothy & Emma, Christian & Colleen, and Brenden
Daughter: Elizabeth & Arek Papelian and children, Rocco and Zoe
Mother-in-Law: Mrs. Aghavni Kazan
Brother-in-Laws:  Mr. Serop Kazan
Mr. Yeprem Kazan
Along with the entire Kasakian, Baronian, Papelian, Kazan, Karsarvanian, Karian, Karsarian, Karoglu, Çinar, Kazanci, Nevruz, Gurlek, Tascioglu, Sahagian, Safakian, Shirinian, Haçoian, Kazanjian, Asik, Tokatlian, and Bojolyan families. 
               Contact: 
Mrs. Tania Kasakian (818) 522 3442
..