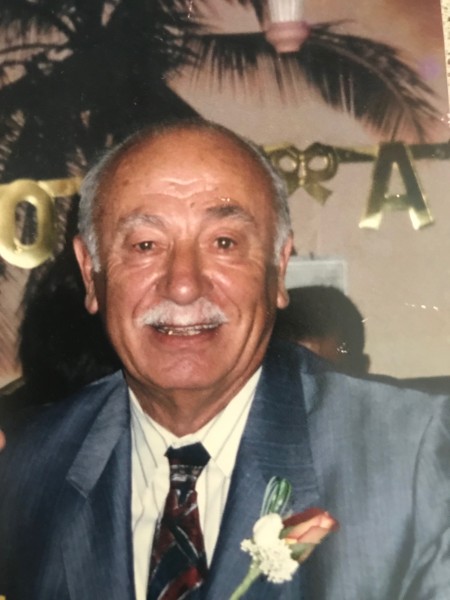 Mr. Paylak Kesisoglu
(Yerevan 1923- Los Angeles 2017)
Founding  Member of St. Peter Church  Gomidas Choir
*
Survived By,
Mrs. Valentin Kesisoglu
Dr. & Mrs. Vincent Gumbs and Janet Gumbs
Mr & Mrs. Hayrabet and Ani Celik and son Sevan
Dr. & Mrs. Gabriel and Nirva  Aslanian and daughters Sarine and Kiana
Mr.& Mrs. Mihran and Lori Menendyan and children Ivy and Leo
Mr.& Mrs. Sayyat and Hourig Celik and children Nova, Roman, Midas, Eden
& Julius
*
Funeral Service:
On Saturday, December 9. At 10:30: AM
St. Peter Armenian Apostolic Church
(17231 Sherman Way, Van Nuys Ca. 91406
Interment Service Immediately following    
at Oakwood Memorial  Park
(22601 Lassen St. Chatsworth, Ca. 91311
*
Info provided by Mr. Nurhan Ishanian.
*
On behalf of   OIA Board of Trustees, OIA Executive Committee
And
all the committees, we convey our heartfelt condolences To:
Mrs. Valentin Kesisoglu
Dr. & Mrs. Vincent Gumbs and Janet Gumbs
Mr & Mrs. Hayrabet and Ani Celik
Dr. & Mrs. Gabriel and Nirva  Aslanian
Mr.& Mrs. Mihran and Lori Menendyan
Mr.& Mrs. Sayyat and Hourig Celik
Also all Relatives and Friends