Mr. 

Paskal Torenli  (1941-2019)


 Funeral Announcement.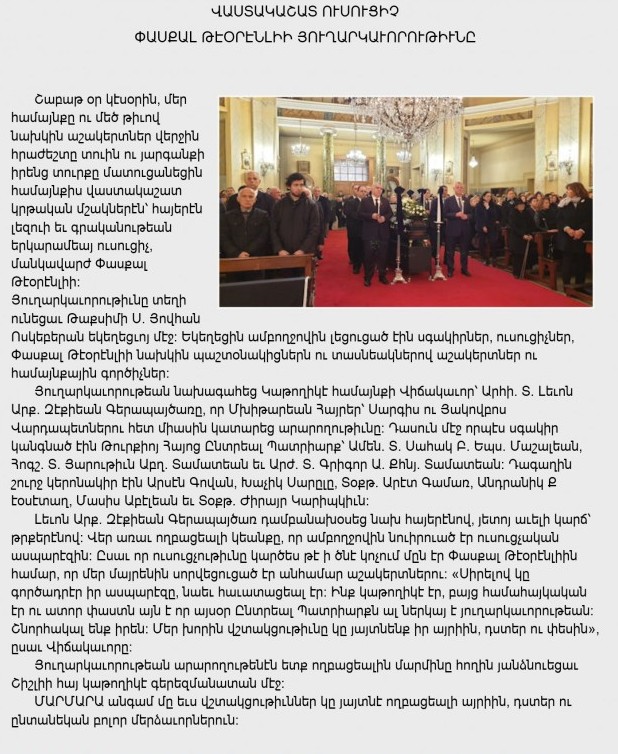 .
Mr.  Paskal Torenli
(Ankara 1941- Istambul 2019)
Principal , Teacher and author 
Funeral Services will be held 
On Saturday  December 28, 2019  at 1:00 PM
at
Taksim Surp Hovhan Vosgeperan Ermeni Katolik Kilisesi'
On behalf of the Organization of Istanbul Armenians Board of Trustees,
Executive,  OIA Mekhitarian Alumni Com. and all the committees, we convey our heartfelt condolences to
His Wife: Mrs. Seta Torenli
His  family, relatives and friends.
Praying for his departed soul

.


.

—  follow on Twitter | like on Facebook | forward to a friend