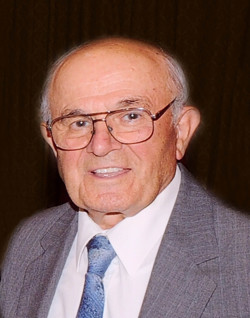 …
Mr. OVAKIM  (ONNIK) BALCI  (1933-2019)          
( Born in Tokat, TR on March 21st, 1933 and Passed Away in
Los Angeles, CA  on June 22nd, 2019  )        
Survived By, 
His wife: Mrs. Silva Balci
His son and daughter-in-law:
Dr. and Mrs. Arek and Seta Balci
(Arek: Current Member of OIA Executive Committee)
His grandchildren:  Mr. Shant Balci and Mr. Raffi Balci
His sister-in-law:  Ms. Henazant Minassian
Extended Families:  Kotikoglu, Chakarian, Berberoglu, Ficiciyan, Yergan, Kalayciyan, Erik, Semer
                 Dear friends and extended families
………
Funeral Services will be held 
On Friday, June 28th, 2019 at 11:00 A.M.
at St. Peter Armenian Apostolic Church
17231 Sherman Way, Van Nuys, CA 91406
——
 Followed by Oakwood Memorial Park
22601 Lassen Street. Chatsworth, CA 91311
———–
Following the service at the cemetery,
a memorial luncheon shall be served at OIA
19726 Sherman Way . Winnetka, CA 91306
.
It is the wish of the family that in Lieu of Flowers,
Donations in his memory be made to:
Organization of Istanbul Armenians
Ararat Home of Los Angeles, Inc.
Contact: 
Mrs. Seta Balci (818) 620-0074
…….
On behalf of the Organization of Istanbul Armenians Board of Trustees,
Executive,  and all the committees, we convey our heartfelt condolences to
 Mrs. Silva Balci
Dr. and Mrs. Arek and Seta Balci
 Mr. Shant Balci and Mr. Raffi Balci
His  family, relatives and friends.
Praying for his departed soul
—