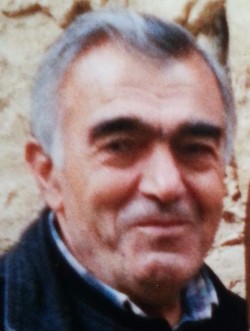 …..
Mr. Mesrop Aslan ( 1933- 2019

)


 Funeral Announcement.
…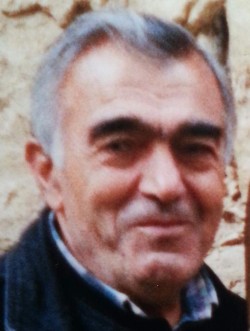 Mr. Mesrop Aslan
(Talas/Kayseri 1933 – Los Angeles 2019)
Survived By, 
His Son: Mr. and Dr.  Melkon & Aynur Aslan (New York)
 His Daughter: Miss. Raksen Aslan
His Brothers:
Mr. and Mrs. Migirdic & Silva Aslan and their children(Toronto) 
Mr and Mrs Harutun and Tanya Harutunıan And son Lucas
Mıss Sona Aslan
Mr. and Mrs.  Sahak & Isabelle Aslan
and their  Son Simon (Istanbul)
His Brother in Law:  Mr. Simon Sarafian
His Nephews and Nieces:
Mr. and Mrs.  Seta & Krikor Kocar and their children
Mr. and Mrs. Mgo and Susan Sahagian and their children
Ariana, Aren and Chris Sahagian
Mr. Gulbenk Greg Kocar
Mr. and Mrs.  Anita & Arman Baltayan
and Miss. Melissa Mazmanyan
Mr. and Mrs.  Sevan & Vilma Sarafian their children
Miss. Tiffany And Mıss Emily
His In Laws
Mrs. Elbira Devli and Her Son:  Mr. Umit Devli
Dear friends and extended families
………
Funeral Services will be held 
On Saturday 17, 2019 at 9:30 A.M.
at St. Peter Armenian Apostolic Church
17231 Sherman Way, Van Nuys, CA 91406
——
Followed by Interment Services:
at Oakwood Memorial Park
22601 Lassen Street. Chatsworth, CA 91311
———–
Following the service
a memorial luncheon shall be served at OIA
19726 Sherman Way . Winnetka, CA 91306
.
It is the wish of the family that in Lieu of Flowers,
Donations in his memory be made to:
Organization of Istanbul Armenians
Contact:  Mr. Melkon Aslan  (213) 657 4467
…….
On behalf of the Organization of Istanbul Armenians Board of Trustees,
Executive,  and all the committees, we convey our heartfelt condolences to
Mr. and Dr.  Melkon & Aynur Aslan (New York)
Ms. Raksen Aslan
His  family, relatives and friends.
Praying for his departed soul
–