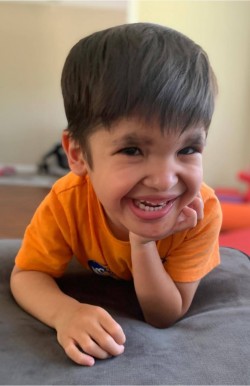 …
Mr. Matthew Ernest Kirec (2016-2021)


 Funeral Announcement.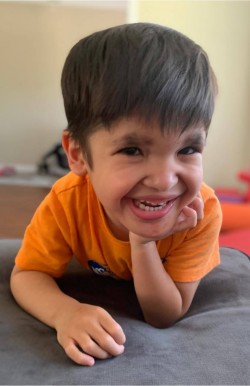 Mr. Matthew Ernest Kirec
(  September 15, 2016 -July 14, 2021)
Preceded in death by
Uncle Mr. Ernest Agustin Suguitan
and
Grandfather Mr. Ernesto Suguitan
Survived By, 
His Parents: Mr. & Mrs. Saro and Lynne Kirec
His Sister: Makayla Kirec
His Grandparents:  Mr.&Mrs. Setrak and Kamelya Kirec
His Grandmother: Mrs. Eden Suguitan
His Aunt & Uncle: Ms. Serli Kirec and Mr. Gregg Washington
His Aunt & Uncle: Mr.&.Mrs. Adam Wendy Huss
His extended  families:  Zorluol, Arik, Sahbaz, Yesiltepe, 
Demirel, Ozgul, Barsam, Vartanian, Sahbaz (Ist.), 
Berberyan, Suguitan, Agustin, Edejer, 
Legaspi, Dumlao, Wilson, Madrinan and Rosales
Dear friends and extended families
………
Funeral Services will be held 
On Monday, July 26, 2021 at 10:00 AM
at St. Peter Armenian Apostolic Church
17231 Sherman Way, Van Nuys, CA 91406
——
Followed by Internment Services 
at Oakwood Memorial Park
22601 Lassen St. Chatsworth, CA. 91311
Memorial luncheon will be served at OIA Center.
19726 Sherman Way, Winnetka CA 91306.
 
Please wear masks and keep social distancing.
( State and LA County Health Regulations
to be strictly enforced )
.
It is the wish of the family that in Lieu of Flowers,
Donations in his memory be made to:
Mowat-Wilson Syndrome Foundation




4009 Tyler William Lane




Las Vegas, NV 89130-2628

Or




Friends of Armenia
Contact:  Mr. Saro Kirec (818) 344 4669
…….
On behalf of the Organization of Istanbul Armenians Board of Trustees,
Executive,  and all the committees, we convey our heartfelt condolences to
Mr.& Mrs. Saro And Lynne Kirec
Ms. Makayla Kirec
Mr.& Mrs. Setrak and Kamelya Kirec
Mrs. Eden Suguitan
Ms. Serli Kirec and Mr. Gregg Washington
Mr.&Mrs. Adam and Wendy Huss
His family, relatives and friends.
Praying for his departed soul