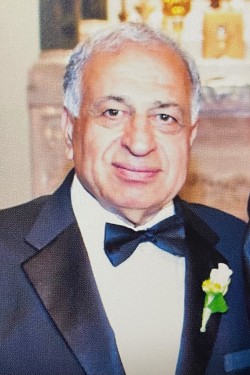 …
Mr. Kurken Oz (1934-2021) 


 Funeral Announcement.
…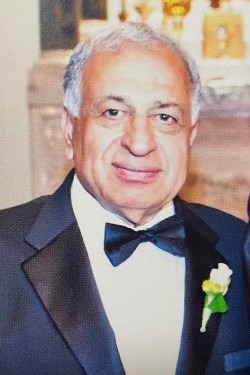 Mr. Kurken Oz
Born in Malatya, Turkey (Historic Armenia) on November 1st, 1934 and passed away in Los Angeles, California, United States on April 14th, 2021. 
Survived by wife Vartuyi Oz, daughter Karin Oz, son Aret and daughter-in-law Rebecca Oz, along with grandchildren Nicholas and Mila Oz.
Beloved husband, father, grandfather, and uncle.
Funeral Services will be held 
On Monday, April 26, 2021 at 1:30 PM
at Oakwood Memorial Park
22601 Lassen St. Chatsworth, CA. 91311
Please wear masks and keep social distancing.
( State and LA County Health Regulations
to be strictly enforced )
.
It is the wish of the family that in Lieu of Flowers,
Donations in his memory be made to:
OIA Bedros Akpulat Scholarship Fund.
Contact: Aret Oz (818) 257 4278
…….
On behalf of the Organization of Istanbul Armenians Board of Trustees,
Executive,  and all the committees, we convey our heartfelt condolences to
 Mrs. Vartuyi Oz
Ms.Karin Oz
Mr and Mrs. Aret & Rebecca Oz
Mr and Mrs. Karabet and Mayram Akpulat 
(Honorary Chairman of OIA)
His  family, relatives and friends.
Praying for his departed soul
—  follow on Twitter | like on Facebook | forward to a friend
—————————————————–