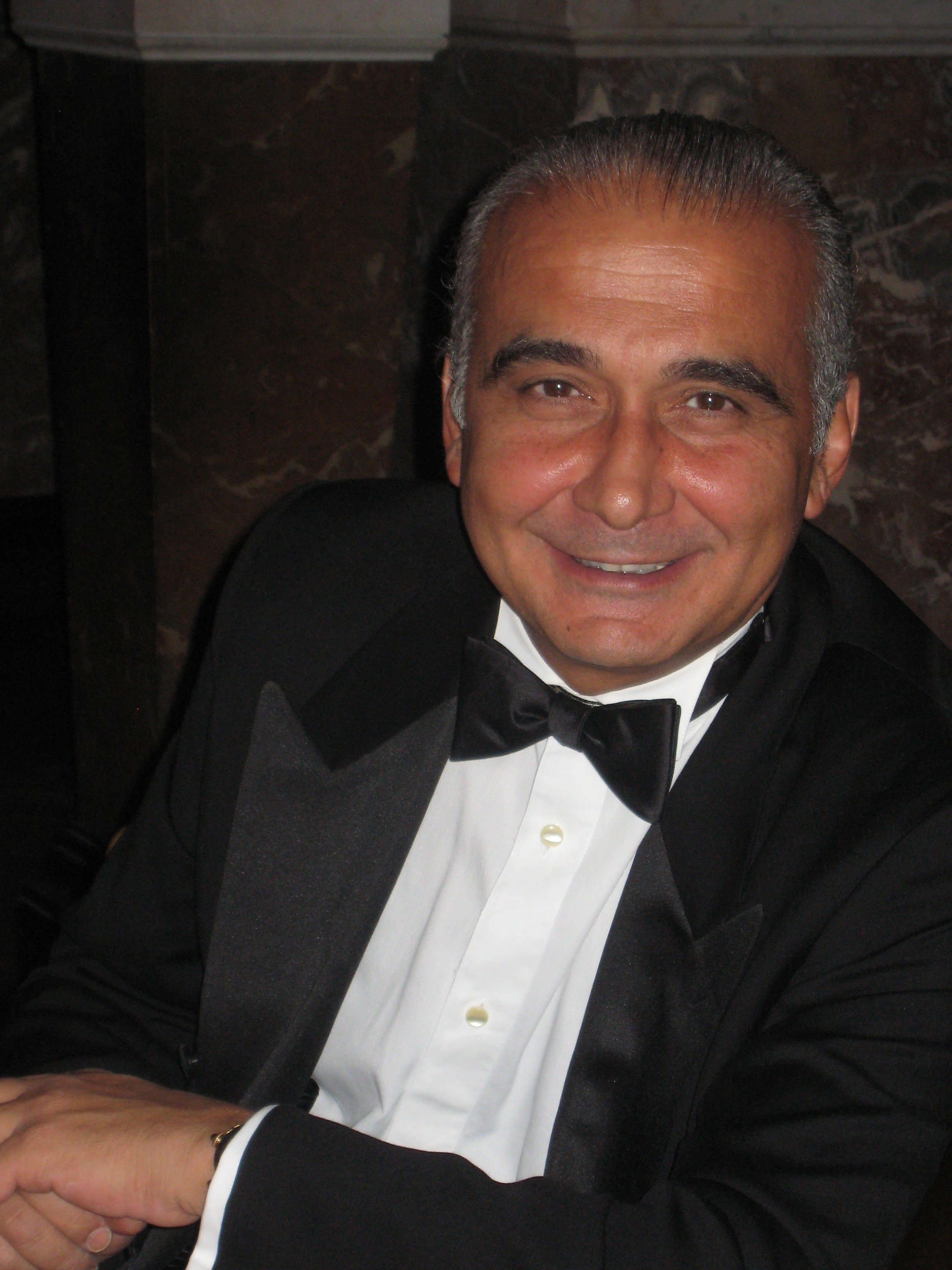 …..
Mr. 

Kurken Berksanlar  (1955-2019

)
Funeral Announcement.
..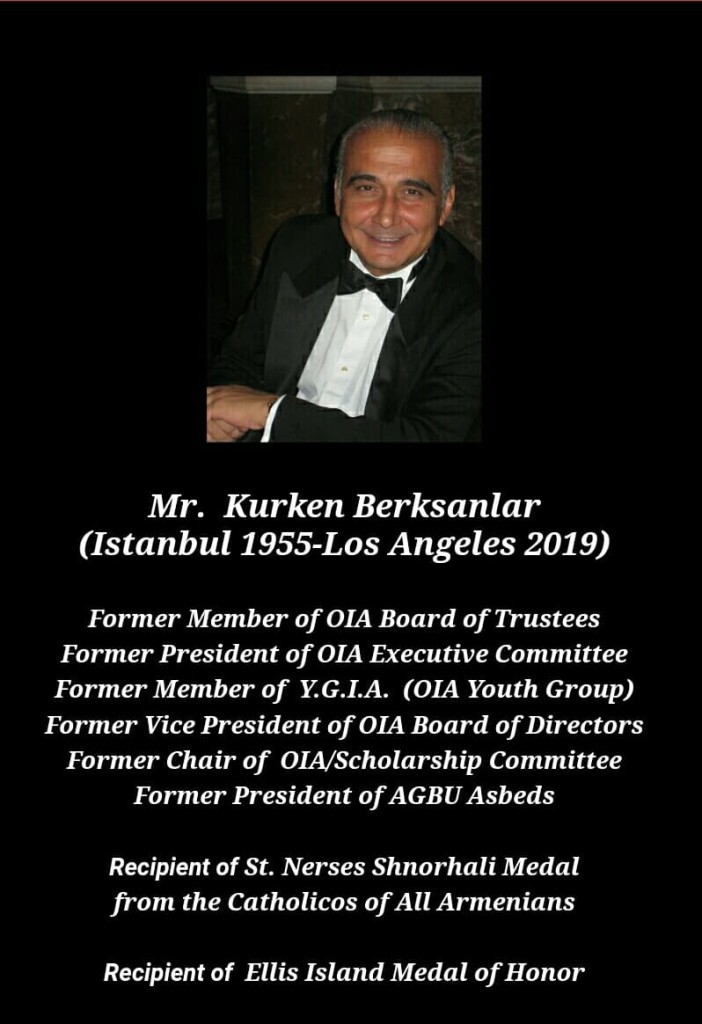 Survived By,

His widow: Mrs. Talin Berksanlar
His Children:
Nicole Berksanlar
(Former Secretary of Y.G.I.A)
Nishan Berksanlar
(Former President of Y.G.I.A)
His mother:Mrs. Bercuhi Berksanlar
His Brother:
Mr. Maykil Berksanlar
(Former member of OIA Executive Committee)
His Mother in Law:Mrs. Hilda Sahakyan
His Sisters in Law:
Mr. & Mrs. Haco & Alin Duhancioglu
Mr. & Mrs. Ara & Erlin Dimitian
His Nieces & Nephews:
Arlene Dimitian, Chris Duhancioglu, Caroline Dimitian,
Gabriel Duhancioglu
His Family:
Kuzuian, Biberoglu, Kayaoglu, Volkan, Beylerian, Stepanian, Aghjayan, Tozluyan,  Cherekdjian, Sagherian, Renda, Fraser
     

Dear friends and extended families
………
Funeral Services will be held 
On Tuesday, April 9, 2019 at 10:30 AM
at  St Leon Cathedral 
3325  N Glenoaks Blvd , Burbank CA
——
Followed by Forest Lawn-Hollywood Hills
6300 Forest Lawn Dr.
Los Angeles  CA 90068
——
Following the services at the cemetery
a memorial luncheon shall be served
at Phoenicia Restaurant
343 N. Central Ave. Glendale CA 91203
.
It is the wish of the family that in Lieu of Flowers,
Donations in his memory be made to:
Armenian Educational Foundation,
Kurken Berksanlar Fund
Contact:  Talin Berksanlar (818) 486 0442
…….
On behalf of the Organization of Istanbul Armenians Board of Trustees,
Executive,  Mekhitarian Alumni Committee and all the committees, we convey our heartfelt condolences to
 Mrs. Talin Berksanlar
Nicole Berksanlar
Nishan Berksanlar
Mrs. Bercuhi Berksanlar
Mr. Maykil Berksanlar
His  family, relatives and friends.
Praying for his departed soul
—