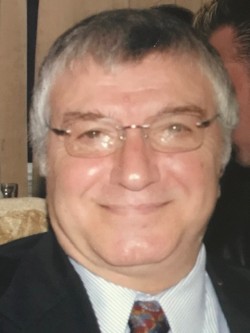 ….
Mr. 

Hagop Nurhan Mayis (1940 – 

2019)


 Memorial Service of Announcement.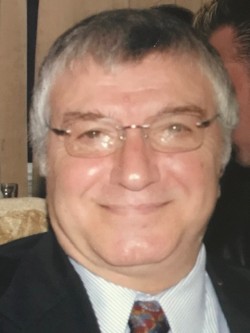 Mr. Hagop Nurhan Mayis
(Born in Istanbul Turkey August 29th 1940 –
passed away in California November 3 2019)
Survived by:
His wife Mrs. Mari Mayis
His son and daughter Mr. and Mrs. Sinan and Elizabeth Sinanyan
His Son and daughter Mr. Andre Mayis and Mrs. Deborah Tuckman
His grandchildren Mr. and Mrs. Baret and Sabrina Chakarian and Miss Samantha Sinanyan
His brother Mr. and Mrs. Sogomon and Sime Mayis
(Mrs. Sime: Former member of OIA Esayan Alumni Committee)
His Nieces Mr. and Mrs. Roland and Arline Kedikian and family
Mr. and Mrs. Aret and Lerna Semerci and family
Simonyan Family, Kuzik Family, Chakarian Family, Tuckman Family
Dear friends and extended families
………
Memorial Services will be held 
on Saturday November 16,  2019  at 1:00 PM
St. Sarkis Armenian Apostolic Church
24626 Kansas St. Newhall CA 91321
.
It is the wish of the family that in Lieu of Flowers,
Donations in his memory be made to:
Organization of Istanbul Armenians


(pay online)


or
Friends of Armenia
Contact: 
Elizabeth Sinanyan  818 448 8844
…….
On behalf of the Organization of Istanbul Armenians Board of Trustees,
Executive,  and all the committees, we convey our heartfelt condolences to
Mrs. Mari Mayis
Mr. and Mrs. Sinan and Elizabeth Sinanyan
Mr. Andre Mayis
Mrs. Deborah Tuckman
Mr. and Mrs. Sogomon and Sime Mayis
His  family, relatives and friends.
Praying for his departed soul
—