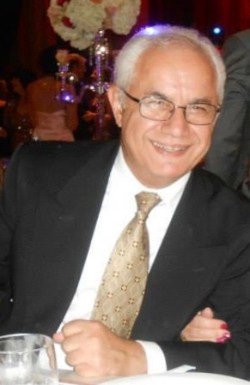 ….
 Mr. Hagop Gochian (1949-2018)
Funeral Announcement.
–
……..
Hagop Gochian
(7/15/1949 Istanbul-9/2/2018 Los Angeles)
His Wife: Talin Gochian
His Son:  Vartan Gochian
His Daughter:  Christina Gochian
Sister and brother in law  : Bayzar & Vahan Baharian
(Vahan Baharian : Former member of OIA Getronagan Alum. Com.)
Sister in law & brother in law  : Ani & Sebuh Najarian
Brother in law & Sister in law  : Arek & Fay  Avedian
Nieces And Nephews
Mr.& Mrs. Hratch & Aylin  Deravedissian
Mr. & Mrs. Sarkis & Talin Cetinyan
Mr. Mrs. Sahag & Celin Alexanian
Alex Deravedissian, Emma Deravedissian, Brigitte Najarian, Arev Avedian
Asdghik Avedian and Apraham Alexanian
Also survived by: Gochian, Avedian, Baharian, Najarian, Deravedissian and Cetinyan
Dear friends and extended families
………
Funeral Services will be held 
On Friday September 14 at 1:00 pm
 Rose Hills Memorial Park & Mortuary
3888 Workman Mill Rd. Whittier CA 90601
.
It is the wish of the family that in Lieu of Flowers,
Donations in his memory be made to:
Organization of Istanbul Armenians
Contact:  Vahan Baharian (562) 413 0643
…….
On behalf of the Organization of Istanbul Armenians Board of Trustees,
Executive,  and all the committees, we convey our heartfelt condolences

to
Ms. Talin Gochian
Mr.Vartan Gochian
Ms. Christina Gochian
Mr& Mrs.  Bayzar & Vahan Baharian
His  family, relatives and friends.
Praying for his departed soul.
….
—