….
Mr. Garbis Agopyan

(1932-2019)


 Requiem (40th Day) Announcement.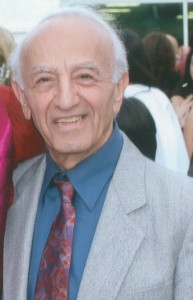 Mr. Garbis Agopyan
(Istanbul 1932 – Los Angeles 2019)
40th  DAY REQUIEM SERVICE:
On Sunday April 7, 2019 at 2:00 PM
OAKWOOD MEMORIAL PARK
22601 LASSEN ST, CHATSWORTH CA 91311
Survived by :
His Wife : Mrs. Seta Agopyan
His Sons:  
Mr. & Mrs.  Gayzak and Ayda Agopyan
Mr. & Mrs.  Raffi and Maddy Agopyan
His Grandchildren:
Andy Agopyan, Clara Agopyan, Anabelle Agopyan and
Olivia Agopyan
His Sister In Law: Mr. & Mrs. Toros and Sona Volkan and their daughter
His In Laws:  Mr. & Mrs. Karabet ( Honorary  Chairman Of OIA ) and Mariam Akpulat
His Nieces:
Mr. & Mrs. Levon and Koharik Karabogosyan and children – Istanbul  
Mr. & Mrs. John and Nazeni Bernal  and their son
Dear friends and extended families
Contact:

 Mr. Gayzak Agopian (213) 479 9565
..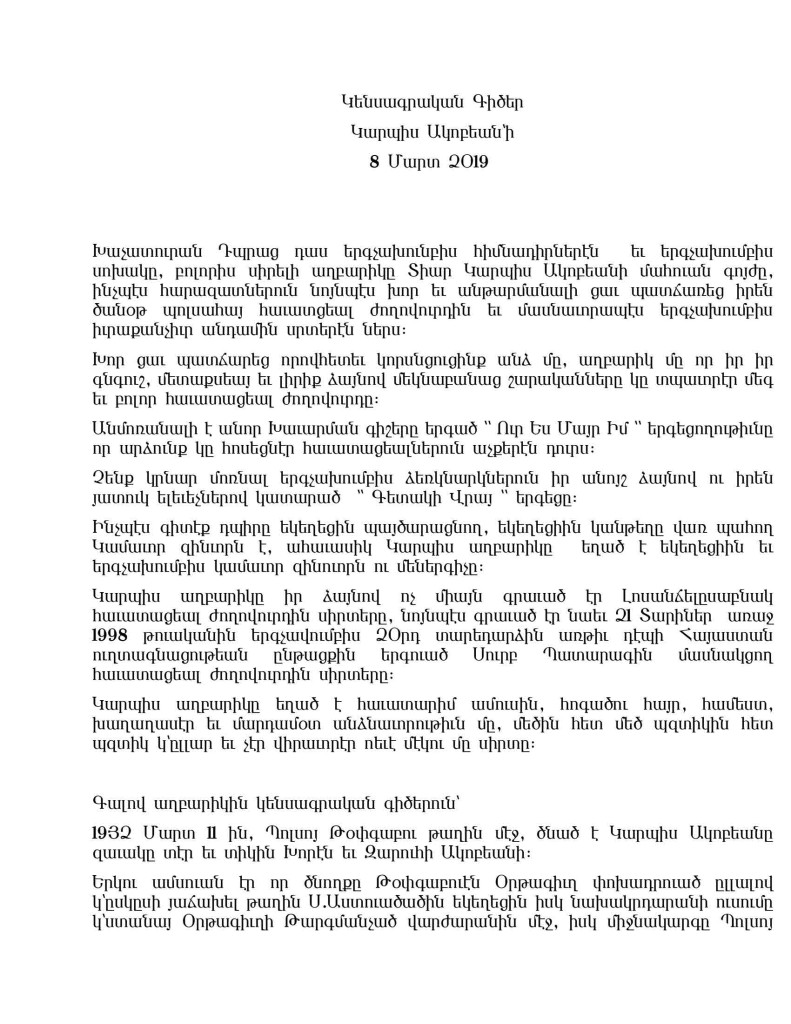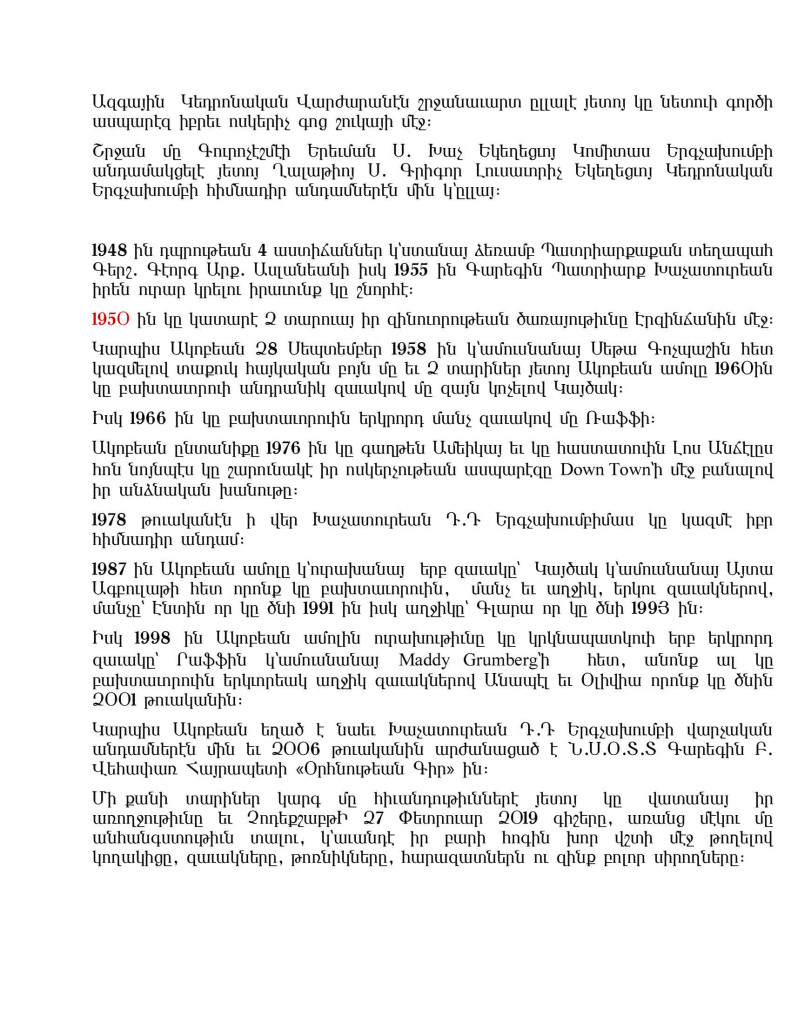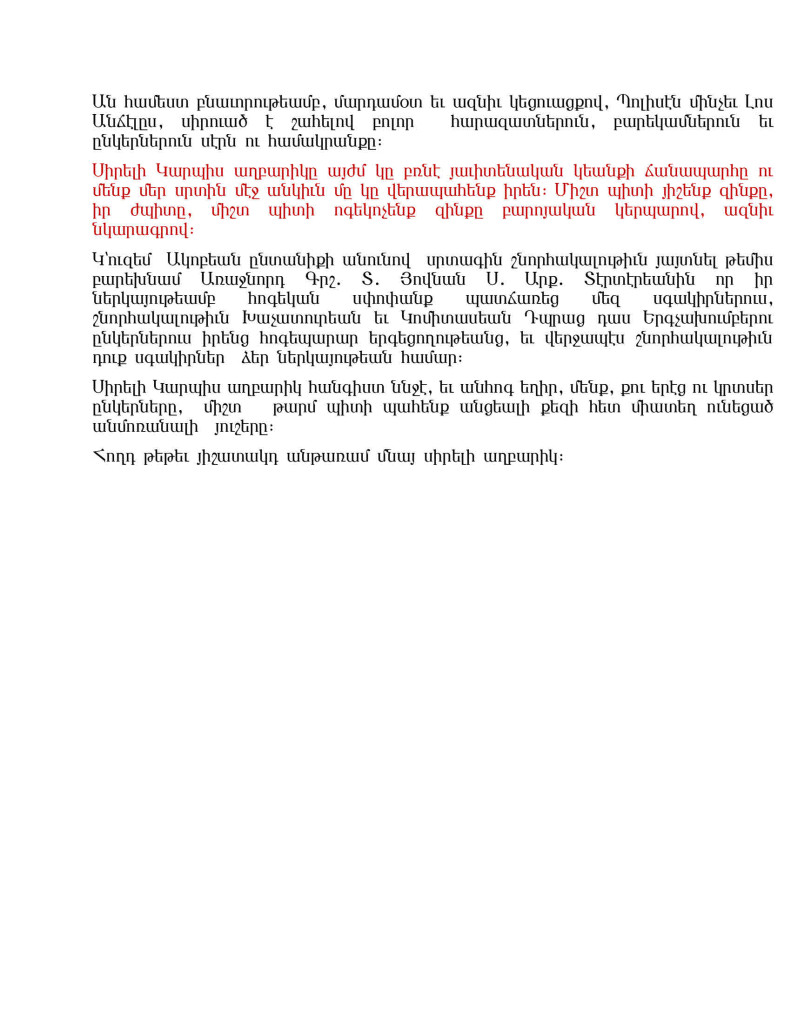 ..