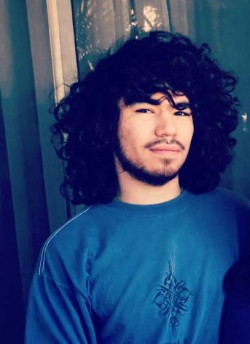 …
Mr. Dino Alec Kevork Artinyan (2000-2021)


 Funeral Announcement.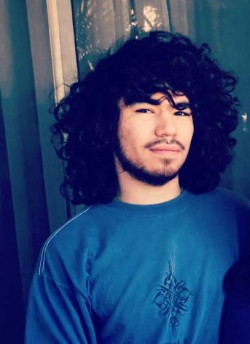 Dino Alec Kevork Artinyan
(September 29, 2000 – March 10, 2021)
Dino was a beloved son, grandson, nephew and friend. He was a gifted musician and illustrative artist. He played the bass guitar like no other.   He and his bandmates were on their way to cutting and producing their first record album. He was a Protector; A Passionate orator with a keen sense of humor, a mentor and life guide to all his friends. 
Survived by:
His Mother and Father: Teri and Avedis Artinyan
Numerous Family Members including Aunts, Uncles and Cousins:
Virginia McMurray and Family
Blanca and Walter Underhill and Family
Hermila Fernandez and Family
Extended Fernandez Family (USA and Mexico)
Merujan Nuran Apamyan
Apamyan Family
Karatepeyan Family
Papazian Family
Camicyan Family, Canada
Terziyan Family, Turkey
Niksarlioglu Family, Germany
Bagci Family, Germany
Dear Friends and Extended Families
………

Funeral Services will be held:
on Monday, April 5th, 1:00pm,
at St. Peter Armenian Apostolic Church,
17231 Sherman Way, Van Nuys, CA 91406
Afterwards, Internment Service will commence at 2:30pm,
Forest Lawn Memorial Park, Hollywood Hills,
6300 Forest Lawn Dr, Los Angeles, CA 90068,
section Peaceful Memory6094,
to celebrate our son and nephew, Dino Alec Kevork's Beautiful Life.
Please wear masks and keep social distancing.
( State and LA County Health Regulations
to be strictly enforced . )
.
It is the wish of the family that in Lieu of Flowers, donations in his memory be made to a scholarship that will be established for underprivileged youth in Dino's memory. Future donations will be appreciated towards the scholarship. Announcement will be forthcoming.
Or
Organization of Istanbul Armenians
Contact: Mr. 
Merujan Nuran Apamyan
(818) 426 5429
…….
On behalf of the Organization of Istanbul Armenians Board of Trustees,
Executive,  and all the committees, we convey our heartfelt condolences to
Mr & Mrs. Teri and Avedis Artinyan
Mr. Merujan Nuran Apamyan
His  family, relatives and friends.
Praying for his departed soul
—  follow on Twitter | like on Facebook | forward to a friend