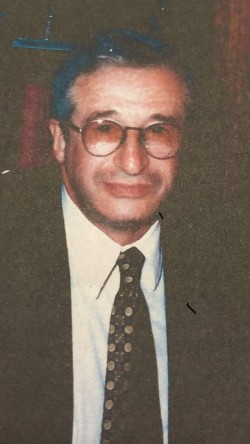 …
  Mr.Avedis Kasapoglu ( 1939-2021)
40th  DAY REQUIEM SERVICE

Mr.Avedis Kasapoglu
(Istanbul Aug 18, 1939 – Los Angeles Sept 2, 2021)
Beloved Husband, Brother and Uncle.
…
In Loving memory of Avedis Kasapoglu–We would like to express our deepest gratitude for all the love and support you have shown us during this difficult time,it is greatly appreciated. Thank You-From the Family of Zepure Kasapoglu,Onnik Kasapian and Family.
40th Day Requiem  Services will be held
On Sunday , Oct. 17, 2021 at 2:00 PM
at Glendale Forest Lawn 
1712 S. Glendale Ave. Glendale,  CA. 91205
Please wear masks and keep social distancing.
( State and LA County Health Regulations
to be strictly enforced )
…
He is Survived By
His Loving Wife Mrs. Zepure Kasapoglu
His Brother  Mr. & Mrs. Onnik & Nadya Kasapian
(Onnik: Former Members of OIA Board of Director))
His Nephew Mr.  Allen Kasapian
His Niece Mr.& Mrs. Edgar & Lerna Farsakyan
And Their Children  Alec and Aren 
Oruncakciel, Sezgin, Atmaca, Jansezian, Kasapoglu,
Oz, Bulut, Aigner, Yapiciyan. Vartanoglu, 
Arabian, Pakarian Families.
Dear friends and extended families
Contact:  Mr. Onnik Kasapian (213) 880 9550
..