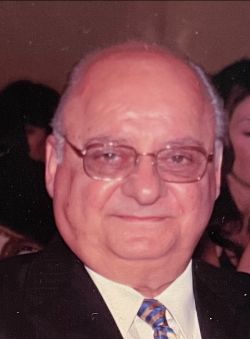 …
Mr. Arman Akarakian (1930-2022)


 Funeral Announcement.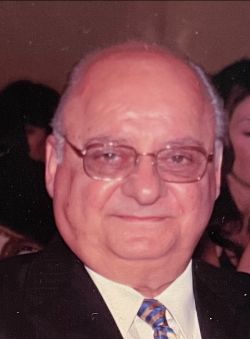 Mr. Arman Akarakian
(JUNE 12, 1930 – JANUARY 21, 2022 )
Survived By, 
His beloved wife, Sylvia Akarakian
 His son and daughter-in-law Greg and Shogher Akarakian
His son and daughter-in-law Daniel and Nora Akarakian
 His Grandson and wife Arden and Arsine Akarakian 
His Grandson Dr. Roy Akarakian
 His Grandson Aren Akarakian
 His Grandson Ara Akarakian
 His Great Grandchildren Adela, Andre and Arman Akarakian 
His Niece Mrs. Arlene Akarakcian Pincus and her son Aaron (Cleveland, Ohio)
 His Niece Ms. Correne Akarakcian (Michigan)
 His Nephew Mr.Glenn and Charlotte Akarakcian, and daughters Isabelle and  Madeline (Michigan) 
Extended family: Ayda Nigogosyan, Hera Horozyan, and Arek Horozyan
   Dear friends and extended families
………
Funeral Services will be held 
on Saturday, February 12, 2022 at 10:ooAM
at St. James Armenian Church 
4950 W. Slauson Ave. Los Angeles, CA 
Followed by Interment Service
at Holy Cross Cemetery 
5835 W. Slauson Ave. Los Angeles, CA 
Memorial luncheon will be served
at St. James Armenian Church Gogian Hall
Please wear masks and keep social distancing.
( State and LA County Health Regulations
to be strictly enforced )
.
It is the wish of the family that in Lieu of Flowers,
Donations in his memory be made to:
Organization of Istanbul Armenians
(pay online) to OIA.


Or


St. James Armenian Apostolic Church 
Or
Armenian International Medical Fund
Contact: Mrs. Nora Akarakian (310) 387  3182
…….
On behalf of the Organization of Istanbul Armenians Board of Trustees,
Executive,  and all the committees, we convey our heartfelt condolences to:
 Ms. Sylvia Akarakian
Mr. &Mrs. Greg and Shogher Akarakian and Family
Mr. &Mrs. Daniel and Nora Akarakian and Family
His  family, relatives and friends.
Praying for his departed soul.