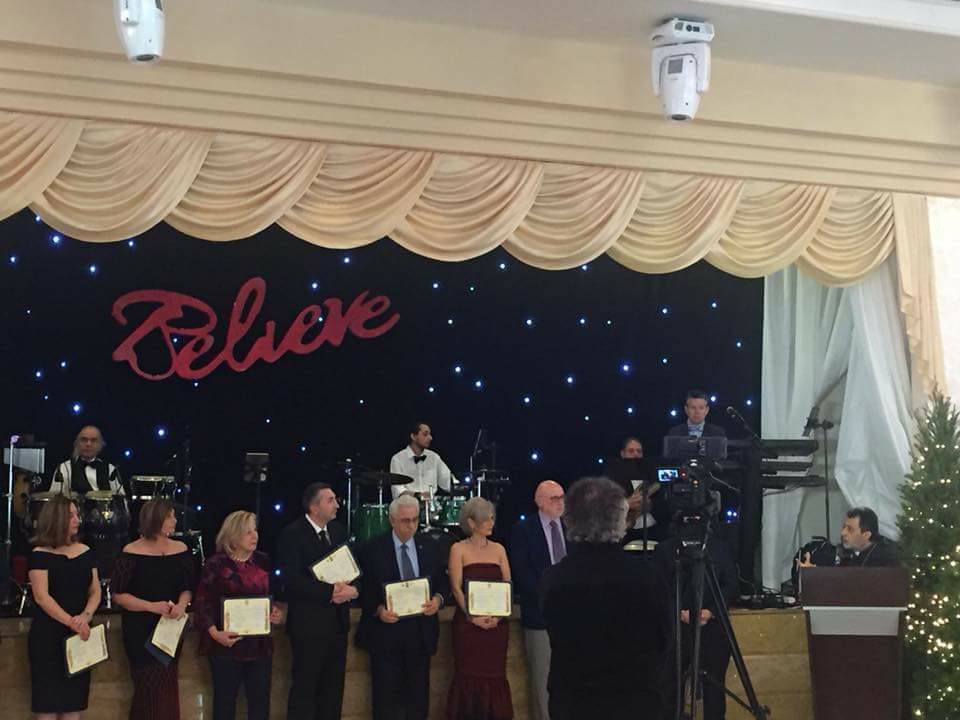 Մեր բոլորին (

Հոգաբարձութեան Անդամներուն եւ

Կեդրոնական Սանուց Ընկերներուն) համար մեծ հաճոյք եւ բարձր պատիւ էր Պոլսահայ Միութեան Մշակութային Յանձնախումբի երկարամեայ ատենապետ՝, անձ մը որ մեծապէս տուած է իր ազգին եւ հաւատքին՝
Տոքթ. Յովհաննէս Գուլակ Աւետիքեանը

՝
որ այս տարի մեծարեալներէն մին էր Հիւսիւսային Ամերիկայի Արեւմտեան Թեմի Առաջնորդարանին մէջ:
Մենք իսկապէս կը սիրենք այս մեծ անձը եւ ուսուցիչը:
———————-
It was a great pleasure and high honor for all of us ( His Fellow Board Members and Getronagan Alumni Friends ) that our long term OIA Cultural Committee Chair ; a man who has given so much to his nation and faith , Dr Ohannes Kulak was one of the honorees at the Western Diocese this year !!
We truly love this great man and teacher !!!
Edvin Erdi Minassian
On behalf of the Organization of Istanbul Armenians Board of Trustees, Executive Committee, all of its Committees and members, we proudly extend our heartfelt congratulations to OIA Cultural Committee Chairman Dr. Ohannes Kulak Avedikyan, for being honored at the Western Diocese

,

 

in recognition of his devotions and hard work towards the Armenian Nation and Belief.
Պոլսահայ Միութեան Հոգաբարձութեան, Գործադիր Յանձնախումբի եւ բոլոր Յանձնախումբերու եւ անդամներուն կողմէ, հպարտօրէն կը շնորհաւորենք Պոլսահայ Միութեան Մշակութային Յանձնախումբի ատենապետ՝ Տոքթ. Յովհաննէս Գուլակ Աւետիքեանի մեծարանքը՝ Հիւսիւսային Ամերիկայի Արեւմտեան Թեմի Առաջնորդարանին մէջ, առ ի գնահատանք իր բազում զոհողութեանց՝ հանդէպ Հայ  Ազգին ու Հաւատքին:
—