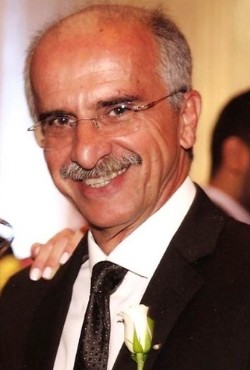 ….
 Dr. Gulbenk Shirvanian  (1954 -2018)
Funeral Announcement.
–
……..
Dr. Gulbenk Shirvanian (  1954 – 2018 )
Mrs. Linda Shirvanian
Mr. Sevag Esq and Dr. Ciara Shirvanian
(Sevag Shirvanian Esq.- Current Member of OIA Executive Com)
Miss Taleen Shirvanian
Mr. Arek Shirvanian
Mrs. Paris Shirvanian
Mrs. Anna Pulurian
Mr. and Mrs. Sevan and Karyn Pulurian and Family
Mr. Razmig Pulurian
Mr. and Mrs. Norayr and Hasmig Shirvanian
Mr. Varant Shirvanian
Dr. Narine Shirvanian
Mr. Ararad Shirvanian
Mrs. Ayda Sarafian and Family
Ms. Carmen Libaridian and Family
The Arslanian Family
The Kasparian Family
The Kavafyan Family
The Zakarian Family
Dear friends and extended families
………
Funeral Services will be held 
On Saturday, Sept 1, 2018 at 9:30 a.m.
St. Peter Armenian Apostolic Church
17231 Sherman Way, Van Nuys, CA 91406
——
Followed by Forest Lawn in  Hollywood Hills
6300 Forest Lawn Drive, Los Angeles 90068
Contact: Linda Shirvanian  (818) 518 8809
…….
On behalf of the Organization of Istanbul Armenians Board of Trustees,
Executive,  and all the committees, we convey our heartfelt condolences to
Mrs. Linda Shirvanian
Mr. Sevag and Dr. Ciara Shirvanian
Miss Taleen Shirvanian
Mr. Arek Shirvanian
His family, relatives and friends.

Praying for his departed soul
.
—-