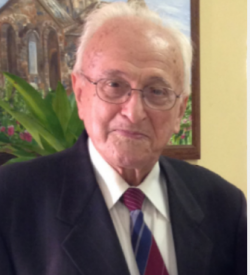 …
Deacon Karabet Balyan


 Funeral Announcement.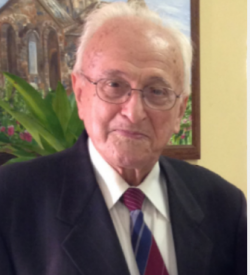 Deacon Karabet Balyan
(passed away peacefully in Houston, January 21, 2022.)
–
Survived By, 
His wife Sirouhie Balyan, daughters Ani (Sarkis) Ohanian, Lucy (Sooren) Papelian San Francisco, Brother in law Aram (Takoush) Baltayan, Sister Chakeh Cakmakian Amsterdam, Grandchildren Alec and Shant,
Nephews Vartan (Linda) Balyan Los Angeles, Vartan (Angela) Balyan Switzerland, Yetvart (Irma) Cakmakian Amsterdam, Vahe (Silva) Ashjian LA, Paul (Lena ) Ashjian LA, Roger (Leticia) Baltayan LA. Nieces Ani (Razmik) Shahverdian LA, Jilda Balyan LA, Alis Balyan Switzerland, Salpi (Aram) Maslakhian, CA
Dear friends and extended families
………
The Wake Service:
will take place at St. Kevork Armenian Church
on Friday, January 28th at 7:00pm.
3211 Synott Rd. Houston, TX 77082
The Church Service:
on Saturday, January 29th at 11:00am.
The Funeral Service:
at Forest Part Westheimer Cemetery 
Followed by the Fellowship / Hogejash 
at St. Kevork Armenian Church
——
Please wear masks and keep social distancing.
( State and LA County Health Regulations
to be strictly enforced )
.
It is the wish of the family that in Lieu of Flowers,
Donations in his memory be made to:
Organization of Istanbul Armenians
St. Kevork Armenian Church.
…….
On behalf of the Organization of Istanbul Armenians Board of Trustees,
Executive,  and all the committees, we convey our heartfelt condolences to:
 Ms.  Sirouhie Balyan
  M/M Ani and Sarkis Ohanian
M/M  Lucy and Sooren Papelian
M/M Vartan and Linda Balyan
His family, relatives, and friends.
Praying for his departed soul.