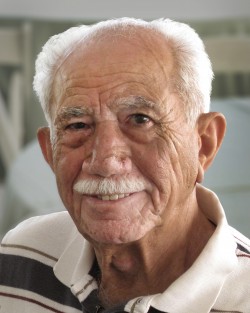 …
Mr. 

Taniyel Cakmak  (1924-2021

)


 Funeral Announcement.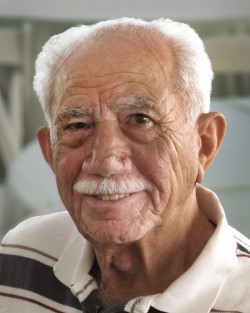 …
Mr.  Taniyel Cakmak  (1924-2021)
Survived By, 
His Son Berc Cakmak,
His daughter & son in law Gulbenk & Nadia Movsesian,
(Mr. Gulbenk Movsesian: Former Member of OIA Board of Directors.)
(Mrs. Nadia Movsesian: Former Member Of
OIA Ladies Auxilary  Committee.)
Grandson & his wife Daniel & Lucy Movsesian and their children Ava-Mari, Juliana-Grace ,
His granddaughter & her husband Sona & Artack Boroyan and their children Charles-Krikor, Michael-Taniyel.
Also The Adarian, Cakmak, Cakmakian, Kusaksizyan, Karaoghlanian, Dimatos, Aksu, Movsesian, Ozbagdat, Sebouhian, Hagopian, Nagir, Yessayan, Besiktasliyan, Agdayan Families
Dear friends and extended families
………
Funeral Services will be held 
on Monday ,  July 12 , 2021. at 11:00 AM
at St. Peter Armenian Apostolic Church
17231 Sherman Way, Van Nuys, CA 91406
——
Followed by Internment Services 
at Oakwood Memorial Park
22601 Lassen St. Chatsworth, CA. 91311
Memorial luncheon will be served at OIA Center.
19726 Sherman Way, Winnetka CA 91306.
Please wear masks and keep social distancing.
( State and LA County Health Regulations
to be strictly enforced )
.
It is the wish of the family that in Lieu of Flowers,
Donations in his memory be made to:
Organization of Istanbul Armenians
(pay online) to OIA.
or
Friends of Armenia
Contact: Mrs. Nadia Movsesian  (626) 391 – 3818
…….
On behalf of the Organization of Istanbul Armenians Board of Trustees,
Executive,  and all the committees, we convey our heartfelt condolences to
Mr. Berc Cakmak
Mr. And Mrs. Gulbenk & Nadia Movsesian,
His family, relatives and  friends.
Praying for his departed soul
—  follow on Twitter | like on Facebook | forward to a friend