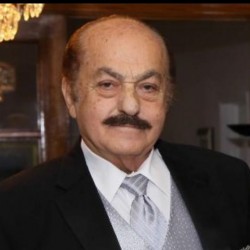 …
  Mr. Migirdich Koseyan (1933-2021)
40th  DAY REQUIEM SERVICE

Mr. Migirdich Koseyan
(July 20, 1933 – August 2, 2021)
Migirdich was a beloved husband, father, grandfather, brother and uncle. 
40th Day Requiem  Services will be held
On Sunday, September 19, 2021 at 1:00 PM
at Oakwood Memorial Park 
22601 Lassen Street, Chatsworth, Ca. 91311 
Please wear masks and keep social distancing.
( State and LA County Health Regulations
to be strictly enforced )
Survived by:
His Wife: Mrs. Janet Koseyan
(Former Chairlady of  Esayan)
His Brother: Mr. Artin Koseoglu
His Daughter: Miss Elizabeth Koseyan
(Former Member of  Cultural Com. and Hyeties)
His Son-in-law & Daughter: Mr. & Mrs. Robert & Tania Karanfilian
(Former Member of  Hyeties)
Their children: Victoria & Robert John
His Son-in-law & Daughter: Mr. & Mrs. Jerry & Aline Miskjian
Their children: Gregory, Juliette & Shant
Extended family: Arzuman, Matyosoglu, Ercin,
Bahsisoglu, Kanaryan, Tokatli, Bogosyan,
Mircan, Karanfilian, Miskjian.
Dear friends and extended families
   Contact: Mrs. Janet Koseyan  (818) 894 4999 
..