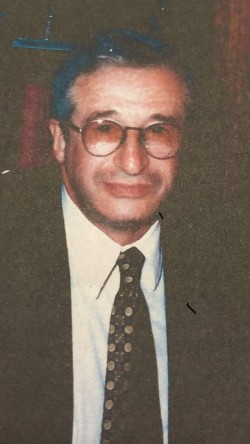 …
Mr.Avedis Kasapoglu (1939

-2021)


 Funeral Announcement.

Mr.Avedis Kasapoglu
(Istanbul Aug 18, 1939 – Los Angeles Sept 2, 2021)
Beloved Husband, Brother and Uncle.
He is Survived By
His Loving Wife Mrs. Zepure Kasapoglu
His Brother  Mr. & Mrs. Onnik & Nadya Kasapian
(Onnik: Former Members of OIA Board of Director))
His Nephew Mr.  Allen Kasapian
His Niece Mr.& Mrs. Edgar & Lerna Farsakyan
And Their Children  Alec and Aren 
Oruncakciel, Sezgin, Atmaca, Jansezian, Kasapoglu,
Oz, Bulut, Aigner, Yapiciyan. Vartanoglu, 
Arabian, Pakarian Families.
Dear friends and extended families
………
Funeral Services will be held 
On Tuesday, Sept 14,  2021 , at 9:00  AM
Glendale Forest Lawn 
1712 S. Glendale Ave. Glendale,  CA. 91205
Little Church of The Flowers
Please wear masks and keep social distancing.
( State and LA County Health Regulations
to be strictly enforced )
.
It is the wish of the family that in Lieu of Flowers,
Donations in his memory be made to:
Organization of Istanbul Armenians
(pay online) to OIA.
Or
Friends of Armenia
Contact:  Mr. Onnik Kasapian (213) 880 9550
…….
On behalf of the Organization of Istanbul Armenians Board of Trustees,
Executive,  and all the committees, we convey our heartfelt condolences to:
Mrs. Zepure Kasapoglu
  Mr. & Mrs. Onnik & Nadya Kasapian
His family, relatives and  friends.
Praying for his departed soul.