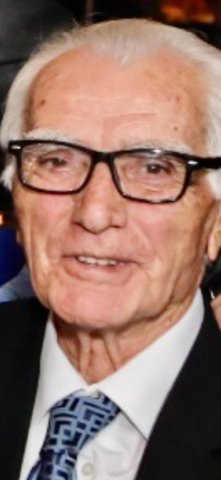 …
Mr. Alex Seherian  (1928-2020)


 Funeral Announcement.

Mr. Alex Seherian 
(Kangal/Sivas July 25, 1928-
Los Angeles 2020)
Survived By, 
Seherian ,Seheryildizi, Barin, Karatas ,
Aksu,Bozoklu,Akkaya Families
                 
Dear friends and extended families
………
Funeral Services will be held 
on Wednesday, August 5, 2020 at 9:30 AM
at 6300 Forest Lawn Dr., Los Angeles, CA 90068
Forest Lawn  Management requires
Wear a mask  and keep social distancing


 
.
It is the wish of the family that in Lieu of Flowers,
Donations in his memory be made to:
Organization of Istanbul Armenians
(pay online) to OIA.
or
The Ararat Home of Los Angeles
Contact:  Mrs. Talar Karatas (949) 422 1870
…….
On behalf of the Organization of Istanbul Armenians Board of Trustees,
Executive,  and all the committees, we convey our heartfelt condolences to
His family, relatives and friends.
Praying for his departed soul
—  follow on Twitter | like on Facebook | forward to a friend