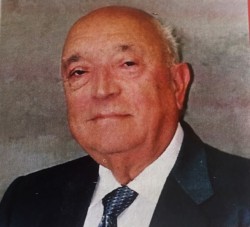 Mr. Kevork Hayk Gulbenkian (1929-2019)
 Funeral Announcement
…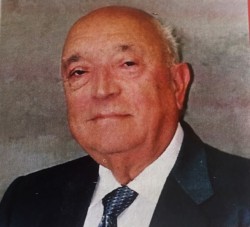 Mr. Kevork Hayk Gulbenkian (1929-2019)
Member of "Khatchadurian" and "Lark" Choir
Member of  the Knights of Vartan 
His wife, Mrs.  Meline Gulbenkian
His daughter, Mr and Mrs Jack and Arlene Edjourian, and grand-daughter, Alexia
His brother and family- Mr and Mrs Yetvart and Karine Gulbenkian (San Clemente & Las Vegas)
Mr and Mrs Eddie and Alison Gulbenkian, and Brynn and Stephan (Las Vegas)
Dear friends and extended families
………
Funeral Services will be held 
on July 26, 2019 at 9:30 AM
at Forest Lawn of Hollywood Hills.
"White Church"
6300 Forest lawn Dr.
Los Angeles ,CA 90068
——
Memorial Luncheon will follow at Phoenicia Restaurant
at 343 N Central Ave in Glendale
.
It is the wish of the family that in Lieu of Flowers,
Donations in his memory be made to:
Organization of Istanbul Armenians
Contact: 
Arlene Edjourian (818)681 0777
…….
On behalf of the Organization of Istanbul Armenians Board of Trustees,
Executive,  and all the committees, we convey our heartfelt condolences to
Mr and Mrs Jack and Arlene Edjourian
MR and Mrs Yetvart and Karine Gulbenkian
His  family, relatives and friends.
Praying for His departed soul
.

Kevork Hayk Gulbenkian, 90, husband of Meline Gulbenkian, passed away Thursday, July 18, 2019 at his home. 
Born March 15, 1929, in Istanbul, Turkey, he was the son of Stephan and Mariam Gulbenkian. 
Kevork was a graduate of Istanbul Technical University. After emigrating to the US in 1958, he received his Masters in Civil Engineering from the University of Wisconsin-Milwaukee and worked as a civil engineer. Upon moving to and marrying in Los Angeles, he co-owned Bucharest Deli in Hollywood. He was a Freemason, a member in the Knights of Vartan, and active in the Khatchadurian choir and Lark music ensembles. 
.
.