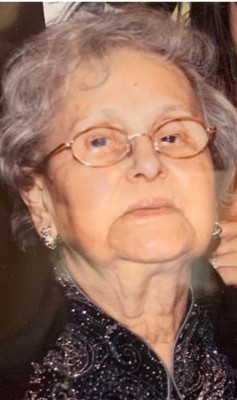 …
Mrs.  Suzan Gungormezer (1930-2019)


 Funeral Announcement.
.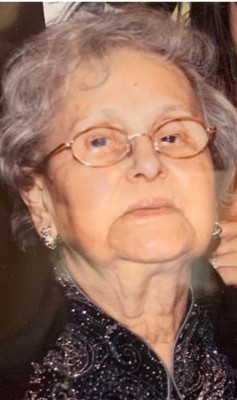 Mrs.  Suzan Gungormezer (1930-2019)
(Istanbul May 1, 1930-
Los Angeles April 21, 2019)
Survived By,
Her Children: Mr&Mrs. Tavit and Arpine Gungormezer and Family
Mr&Mrs. Krikor and Victoria Suri and Family
(Krikor Suri: Former President of OIA/ Board of Directors) (Victoria Suri: Former Member of OIA/Ladies Auxiliary Com.)
Mr&Mrs Harutyun and Darlene Gungormezer and Family
Her Grandchildren:
Lara Suri
Sevan Gungormezer
Lilian Suri
Denise Gungormezer
Allan Gungormezer
Jason Gungormezer
Dear friends and extended families  
Dear friends and extended families  
Funeral Services will be held 
On Monday April 29, 2019 at 10:00 AM
at St. Peter Armenian Apostolic Church
17231 Sherman Way, Van Nuys, CA 91406
——
Followed by 


Oakwood Memorial Park




22601 Lassen St. Chatsworth CA 91311
Following the services at the cemetery
a memorial luncheon shall be served
at the Olyimpia Banquet Hall
at  16922 Sherman Way , Van Nuys , CA 91406
It is the wish of the family that in Lieu of Flowers,
Donations in her memory be made to:
Organization of Istanbul Armenians
Ararat Home of Los Angeles
Contact: Mr. Tavit Gungormezer
…….
On behalf of the Organization of Istanbul Armenians Board of Trustees,
Executive,  and all the committees, we convey our heartfelt condolences to
Mr&Mrs. Tavit and Arpine Gungormezer and Family
Mr&Mrs. Krikor and Victoria Suri and Family
Mr&Mrs Harutyun and Darlene Gungormezer and Family
Her  family, relatives and friends.
Praying for her departed soul
–