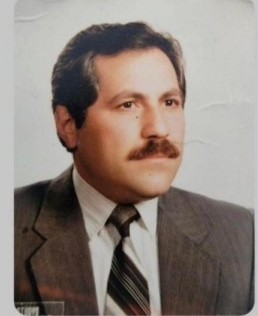 …
Mr.  Simon Gogus ( 1949 – 2022 )


 Funeral Announcement.
Funeral Date : August 5, 2022
( 10.29.1949  –  07.29.2022 )
It is the wish of the family that in Lieu of Flowers,
Donations in his memory be made to:
Organization of Istanbul Armenians
Or
St. Jude childrens research hospital.
262 Danny Thomas Place Memphis Tn 38105
Contact: Mr. Apraham Apo Gogus (818) 635 4076
…….
On behalf of the Organization of Istanbul Armenians Board of Trustees,
Executive,  and all the committees, we convey our heartfelt condolences to:
His Widow Mrs.  Ani Gogus
His Son Mr. Apraham Apo Gogus
His SonMr. & Mrs. Rafi and  Jessica G. Gogus
His Grand children.  Grace and Enzo
The Soukup Family
The Gogus Family
His.  family, relatives and friends.
Praying for his departed soul.