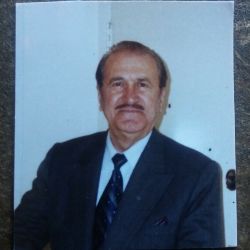 …
Mr. Arakil Hacikoglu (1930-2022)
40th  DAY REQUIEM SERVICE

Mr. Arakil Hacikoglu
(Istanbul 1930 -Los Angeles 2022)
40th Day Requiem  Services will be held
On Sunday , Aug. 14, 2022 at 2:00 PM
at Hollywood  Forest lawn
6300 Forest lawn Dr.
Los Angeles ,CA 90068
Please wear masks and keep social distancing.
( State and LA County Health Regulations
to be strictly enforced )
Survived By, 
His Son: Mr.Sarkis Hacikian.
     Mrs.Zaruhi Hacikian.
(Member of OIA Cultural Committee)
His Grand daughter: Miss. Tamar Hacikian.
His Grand daughter: Mr. & Mrs. Zackary & Nora Terzakarian.  
His Son: Mr.&Mrs. Herman and Maral Khachigian
His Grandchildren:
Christopher ,Taline and Patil Khachigian
Alex Khachigian
His Extend Relatives:
Mr. & Mrs. Sahak & Silva Hacikoğlu
Mr. & Mrs. Harutyun & Bercuhi Acemoğlu
 Mrs. Suzan  Özgün
Mr. & Mrs. Mardiros & Silva Çetinkaya
:     Dear friends and extended families
 Contact:  Mr. Sarkis Hacikian  (818) 445 6519
000
..