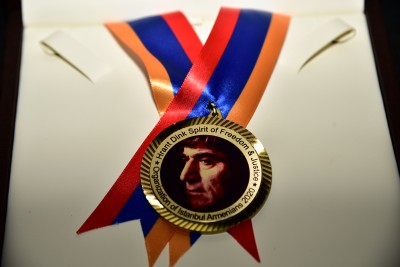 ..
Remembering Hrant Dink and paying our respects !!
.
Opening Remarks and Praying  
Message  from Congressman 

 Adam B. Schiff
.
Kana Hovhannissyan
Secratary of
Consulate General of Armenia in Los Angeles
.
Roy Arakelian , Esq (from Paris)
.
Flag Ceremony 
Congressman Brad Sherman  
 Adrin Nazarian 
Assemblymember
.
Dudukahar  Albert Vartanian
.
Pakrat Estukyan
Armenian Editor of AGOS Newspaper
.
Garo  Ghazarian , Esq Activist
.
……..