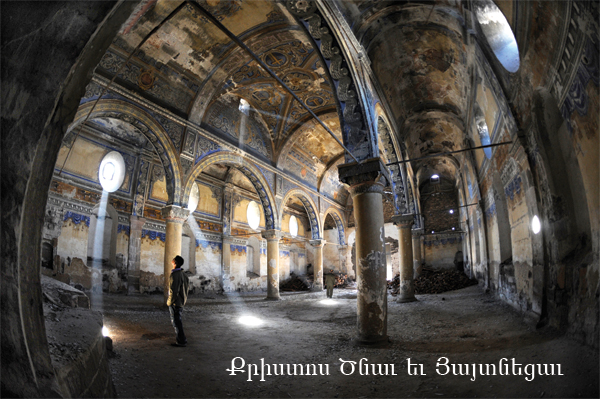 We convey our blessings to you and your family on the Feast of the Nativity and Theophany of Our Lord Jesus Christ. May the blessings and joys of Christmas be with you and your loved ones always.

As our Christmas gift to you, we invite you to view "Homecoming"—the Diocese's latest video about last fall's pilgrimage to historic Armenia. Click here to view the video, and to journey with us to Ani, Aghtamar, Dikranagerd, and beyond.

Krisdos dzunav yev haydnetzav! Orhnyal eh haydnootiunun Krisdosee!

With prayers,

Archbishop Khajag Barsamian
Primate

Above photo of Sts. Boghos-Bedros Church in Tomarza by Hrair Hawk Khatcherian.