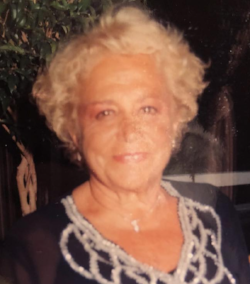 ….
 Mrs. Annik Celikel (1931-2018)
Funeral Announcement.
–
……..
Mrs. Annik Celikel (1931-2018)
Our beloved mother, grandmother, & great grandmother
Annik Celikel
passed away on July 23, 2018
Please join us as we celebrate her life:
Saturday, July 28, 2018 at 11:30 a.m.
Pierce Brothers Valley Oaks Memorial Park
5600 Lindero Canyon Road 
Westlake Village, 91362
..
It is the wish of the family that in Lieu of Flowers,
Donations in her memory be made to:
Organization of Istanbul Armenians
Contact: Berc Calgici  (818) 642 – 2313
…….
On behalf of the Organization of Istanbul Armenians Board of Trustees,
Executive,  and all the committees, we convey our heartfelt condolences to
Her  family, relatives and friends.
Praying for her departed soul.
—