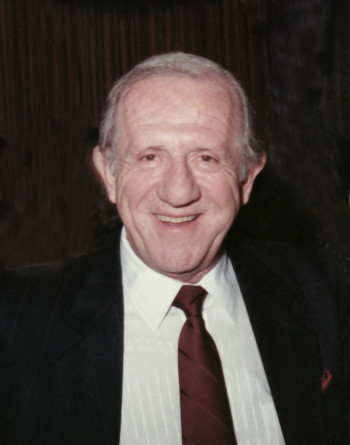 Mr. HOVAGIM SAHAKYAN
(Yozgat 1924- Los Angeles 2017)
(Former President of St. Peter Arm. Church, Gomidas Choir )
Survived By:
His Wife: Mrs. Hilda Sahakyan
His Daughters:
Mr. & Mrs. Hacik & Alin Duhancioglu
Mr. & Mrs. Kurken & Talin Berksanlar
( Past President of OIA Executive Committee; Past Member of OIA Board of Trustees )
Mr. & Mrs. Ara & Erlin Dimitian
His Grandchildren:
Arlene Dimitian, Chris Duhancioglu, Caroline Dimitian, Gabriel Duhancioglu, Nicole Berksanlar, Nishan Berksanlar
Mrs. Seta Atikyan (New York)
Mr. Kevork Atmadjian
Mrs. Marinet Cinoglu (Istanbul)
Mrs. Ebruhi Mercan (Istanbul)
Mrs. Berchuhi Berksanlar
Mr. & Mrs. Vincent & Rita Ohanyan (Philadelphia)
Mr. & Mrs. Arto & Tina Atmadjian
Mr. & Mrs. Andrew & Celine Bewsher (Boston)
As well as  Mercan, Cinoglu, Kuzikoglu Families;
With great sorrow they inform the passing of their beloved husband, father, grandfather, brother, cousin, uncle & in law, Hovagim Sahakyan on Sunday August 20th.
*************
Funeral Services will be held on
Saturday August 26,, 2017 at 11:00 am
St. Peter Armenian Apostolic Church
17231 Sherman Way, Van Nuys CA 91406
*************
Burial services to follow at Oakwood Memorial Park
22601 Lassen St, Chatsworth CA 91311
*************
Followed by a Memorial Luncheon at:
Olympia Banquet Hall
16922 Sherman Way, Van  Nuys, CA 91406
*************
It is the wish of the family that in Lieu of Flowers,
Donations in his memory be made to:
Western Diocese
Abp. Hovnan Derderian Scholarship Fund
for Hovagim Sahakyan Endowment Fund.
*************
On behalf of   OIA Board of Trustees, OIA Executive Committee
and
all the committees, we convey our heartfelt condolences To:
Mrs. Hilda Sahakyan
Mr. & Mrs. Hacik & Alin Duhancioglu
Mr. & Mrs. Kurken & Talin Berksanlar
Mr. & Mrs. Ara & Erlin Dimitian
Also all Relatives and Friends