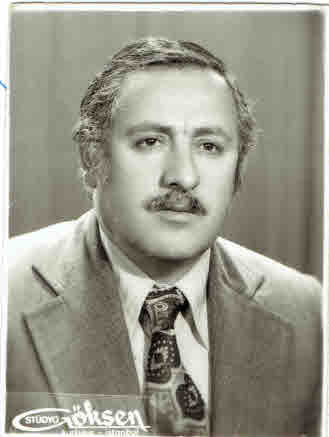 Mr. Arsak Celik (Zara 1929- Los Angeles 2016)
*
 REQUIEM ( 1st Year) SERVICE  FOR Mr. Arsak Celik (1929-2016)
 WILL TAKE PLACE AT Cypress Forest Lawn 
4471 Lincoln Ave.  Cypress , Ca. 90630
 ON SUNDAY   Sept. 3, 2017  AT 1:30PM
*
Survived By,
*
Mrs. Hamest Celik
M/M.  Kacin & Jan Celik
M/M.  Sahak & Vartuhi Tuna
(Sahak Tuna is a former Chairman of OIA/Getronagan Alumni Comm.)
Mr. Murat Celik
M/M.  Avedis & Miranda Tuna
Mr. Saro Tuna & Fiancee Miss. Shila Chakmakian
Mr. Alexsander Celik
Mr. Andrew Celik
Mr. Adam Celik
M/M. Kirkor & Filor Celik
M/M. Dikran & Hermine Celik
M/M. Avedis & Verkin Olgun
M/M. Nisan & Juliet Celik
*
Also, Celik, Gagosian, Celikian, Demirci, Taylor, Tuna, Olgun, Asikian,
Chakarian, Karakash, Cubukcu, Arevyan and Kamar Families.